Archbishop Abaya dies at 89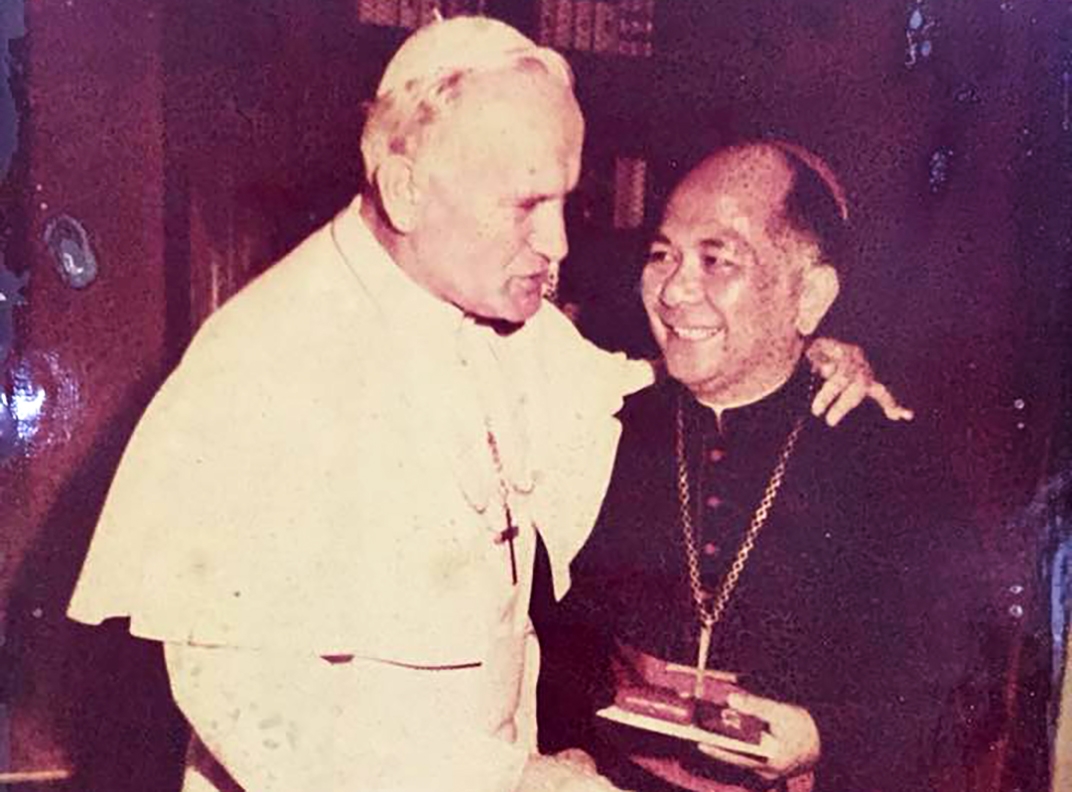 This undated photo shows retired Archbishop Edmundo Abaya of Nueva Segovia with St. John Paul II at the Vatican. Abaya passed away on Sept. 20 at the age of 89.
The first appointee of the late pope-turned-saint John Paul II as bishop in the Philippines passed away on Thursday.
Retired Archbishop Edmundo Abaya of Nueva Segovia died at around 3pm at the Cardinal Santos Medical Center in San Juan City. He was 89.
Ordained a priest for Nueva Segovia in 1953, Abaya was named the third bishop of Laoag in 1978 and served the diocese for two decades.
In 1999, he was elevated as archbishop of Nueva Segovia, making him the first Ilocos Sur native to serve the post.
He served the pastoral ministry for 65 years until his retirement as archbishop in 2005.
During his active years in the ministry, Abaya had served as chairman of the CBCP's Commission on Ecumenical and Interreligoius Affairs from 1988 to 1989.
He was also a member of the CBCP Permanent Council from 1990 to 1991.