6 elements to foster unity in parishes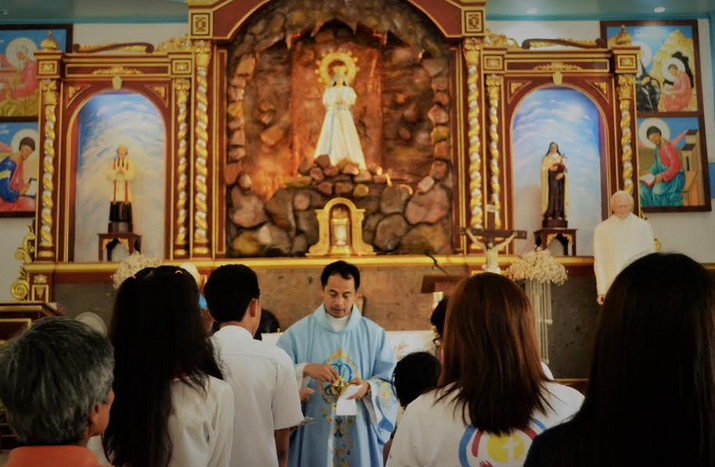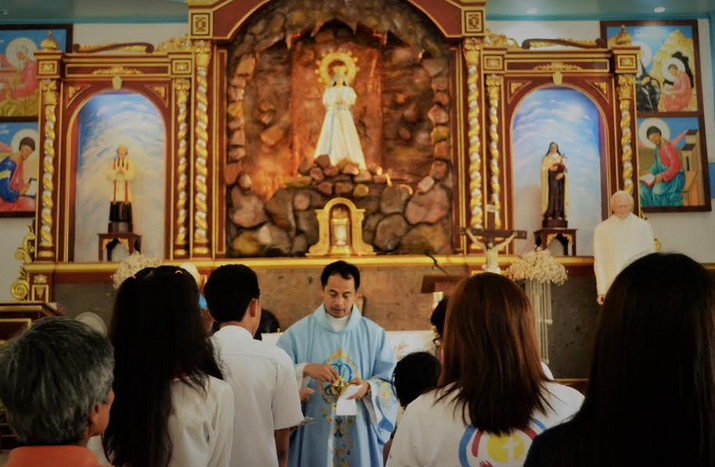 A Mass is celebrated to highlight the Parish General Assembly held at the Nuestra Señora de Lourdes Parish in DRT, Bulacan on the feast of the Assumption, Aug. 15, 2017. RAINIER POLICARPIO
Doña Remedios Trinidad, Bulacan – To work together as one cohesive unit, the parish faithful should live out five important elements said a priest on Aug. 15, the feast of the Assumption.
"To achieve our goals as a parish, we need to have five things: a good prayer life, sense of apostolate, sense of responsibility, initiative, and the last but definitely not the least, simplicity and happiness in service," said parish priest Fr. Nap Baltazar during a recent parish general assembly held at the Nuestra Señora de Lourdes Parish.
With each element's first letter spelling out the word "parish," the priest emphasized that as parish workers, everyone needs to rely on the power of prayer. Baltazar also called on the faithful to have the "willingness and initiative" to serve the Church and their fellowmen with passion, humility, and joy.
Parish life
He also encouraged various church mandated organization officers and members, church volunteers, and students to have initiative, to maintain humility in service, and to serve with joy in their hearts.
"This is not my parish; it is yours. And after two more years, I'll be leaving," said Baltazar to his parishioners. "Let's do our acts together and give our share to build the true Church of Christ."
Meanwhile, in his talk, guest speaker Fr. Glenn Paul Gomez S.V.D. tackled the importance of Marian devotion as well as how the parish should respond to the Church's call to make every parish "a communion of communities."
Prohibition decree
Baltazar also reminded the faithful regarding the prohibition issued, July 2, 2016, by the parish with the approval of Malolos Bishop Jose Oliveros. As stated in the document, no Masses, healing sessions, and other liturgical activities are allowed at the so-called "Piat Shrine" as operated by "Mahal na Birhen ng Piat Foundation, Inc.," located in Sitio Kutad, Brgy. Pulong Sampaloc, DRT, Bulacan.
The faithful and pilgrims are also discouraged to visit the said site.
"It is our duty to spread this information and let no one be deceived by their unauthorized practices," Baltazar reiterated. CBCPNews