Bicol diocese intensifies efforts aimed at suicide prevention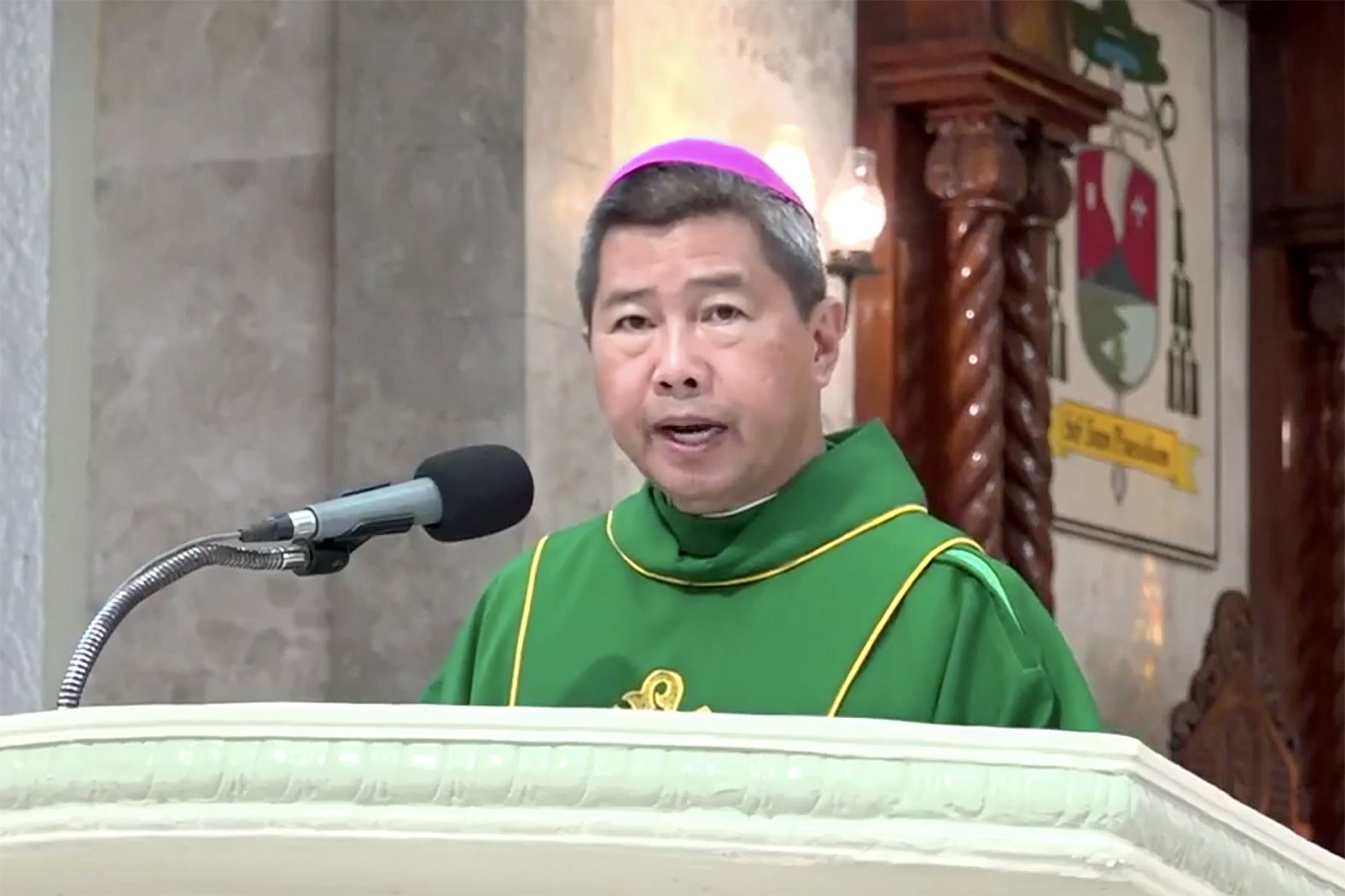 Bishop Joel Baylon of Legazpi.
A Catholic diocese is intensifying efforts to address the increasing rates of depression and suicide in Albay province.
Bishop Joel Baylon of Legazpi said the diocese has taken proactive measures to confront the 'phenomenon' amid the coronavirus pandemic.
He said the diocese is not exempt from the "sad effects" of the health crisis, especially to people's mental health.
"A sudden rise of (suicide) cases made us decide to intensify efforts at addressing this phenomenon," Baylon said.
In one town alone, he noted that there were about nine young people that committed suicide recently.
Even before the pandemic, the diocese has already established a counseling center run by its Commission on Family and Life.
Amid the surge in suicide cases, the diocese sought the help of experts in mental health that will cater to the most vulnerable communities.
With this new development we sought the help of mental health care professionals to provide direct assistance and intervention.
These experts, he said, also have a radio program to help raise awareness and proper understanding of suicide and its related issues like anxiety and depression.
"We have also partnered with government health care agencies in this regard," the bishop said.
The local church, Baylon added, has also organized a series of webinars in several parishes to help in information dissemination.
"Now part of the diocese's response is to gather a group of professionals and volunteers in every parish, and put up a committee on mental health so these issues could be addressed," he said.
DONATE TO CBCP NEWS
CBCPNews is a church-based news agency operated by the Media Office of the Catholic Bishops' Conference of the Philippines.  This apostolate aims at helping the work of the new evangelization through the news media.  This is non-commercial and non-profit.  That being the case, it totally depends on generosity of its readers and supporters.
Should you wish to donate kindly press the donate button.  Thank you.