Bishop hits 'sham' drug war amid 'ninja cops' mess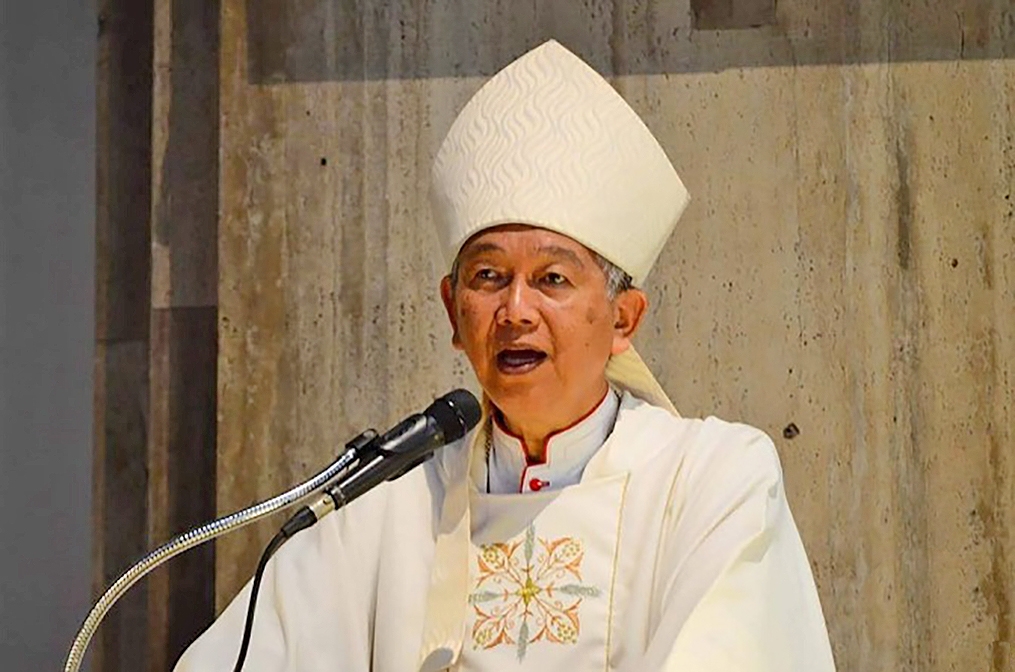 Manila Auxiliary Bishop Broderick Pabillo. PHOTO COURTESY OF ERIC PAUL GUANLAO/RCAM AOC
A Catholic bishop has branded as 'sham' the Duterte administration's brutal crackdown on narcotics as the problem has reached the doorstep of the police force.
Bishop Broderick Pabillo, the auxiliary of Manila, lamented the thousands of poor people killed in the drug war, only to find out that "the police itself is part of the problem.
"What a sham that those who fight against drugs are the ones tolerating and even profiting from it! They are just playing us!" Pabillo said.
"The drug problem is not being solved because the cops themselves are involved in them, even up to now," he said.
The prelate was reacting to the existence of the so-called "ninja cops" or policemen who recycle seized illegal drugs.
The controversy grew after police chief Gen. Oscar Albayalde Jr. was accused of protecting "ninja cops" from an operation against a suspected drug lord in Pampanga in 2013.
Pabillo said that if the issue existed before, "it is reasonable to believe that they still exist now and in so many other places all over the country".
"It may even be cancer in the whole police force," he said.
The prelate also chided at how tough-talking President Rodrigo Duterte is handling the controversy.
Duterte has earlier defended Albayalde, saying that the police chief is entitled to due process and remained innocent until proven guilty.
"But what about the thousands who have been simply shot without any investigation at all and even in hundreds of cases, shot due to mistaken identity because there was even not enough "due diligence" to know if they are the persons being looked for?" added Pabillo.
"Thousands of lives are snuffed out in this charade and so many thousands more – those orphaned – are made to suffer all their lives," he said.