Bishops call on youth to service amid 'new normal'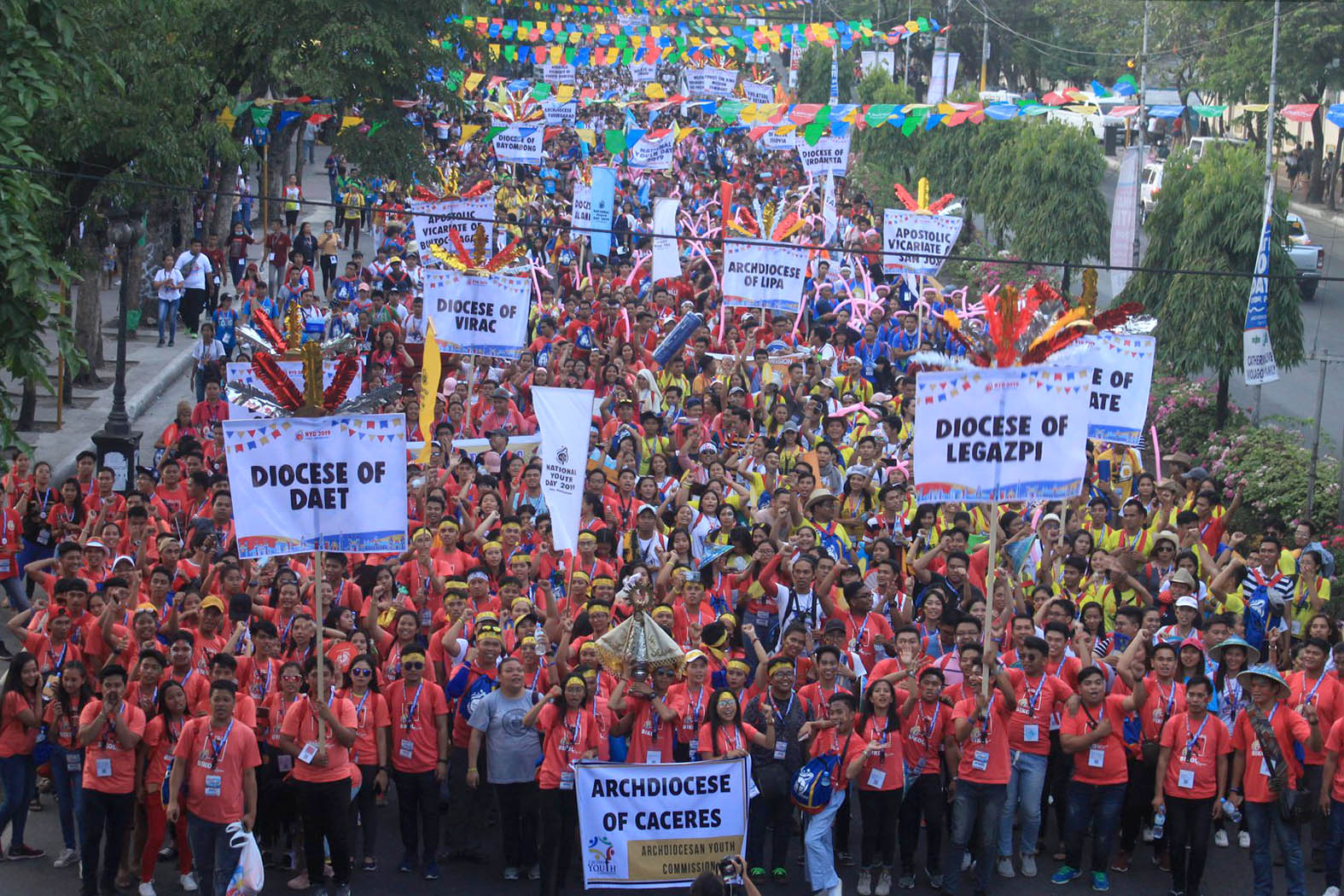 Thousands of young people gather for the National Youth Day in Cebu City in April 2019. PHOTO FROM NYD CEBU FACEBOOK PAGE
In the midst of the "new normal," Catholic bishops called on young people to be open and commit themselves in the service of others.
In "a letter to the youth", the Church's youth arm urged the young Filipinos not to allow the Covid-19 pandemic to steal their purpose.
"Young people, face the new normal with openness and the readiness of a servant," said the Episcopal Commission on Youth (ECY) of the bishops' conference.
"We are servants of the Lord. Discover new paths, avenues, ways of serving others," they said.
Titled "Mission for and with the youth," the letter was issued Wednesday, a week before this year's National Youth Day celebration on Dec. 16.
Echoing Pope Francis' message for the World Youth Day 2020, the bishops encouraged the young people to "arise" from their challenges.
"Let us contribute to uplifting the lives of others and the transformation of our communities. And let us begin by transforming our own lives," they said.
They also called on the youth to "resist falling into the cycle of blame, hate and despair," and instead "be creative" and "take a bold step" in fulfilling their good intentions and important resolutions.
"Young people, arise from sleep, laziness, boredom and indifference. Be creative! Arise from anxiety, fear and failure! Get involved!" the bishops said.
"There is something you can do. Arise from despair and helplessness. Problems, difficulties and crises are opportunities. Arise!" they added.
In 1986, the bishops' leadership declared every December 16, the first day of the Misa de Gallo or Simbang Gabi, as National Youth Day.
NYD is held in a different host diocese every two or three years, with local celebrations of youth taking place in the intervening years.
The bishops also released the special message as the Church welcomes the 500th Year of Christianity in the Philippines in 2021.

DONATE TO CBCP NEWS
CBCPNews is a church-based news agency operated by the Media Office of the Catholic Bishops' Conference of the Philippines.  This apostolate aims at helping the work of the new evangelization through the news media.  This is non-commercial and non-profit.  That being the case, it totally depends on generosity of its readers and supporters.
Should you wish to donate kindly press the donate button.  Thank you.