Cardinal Advincula to receive 'red hat' on May 28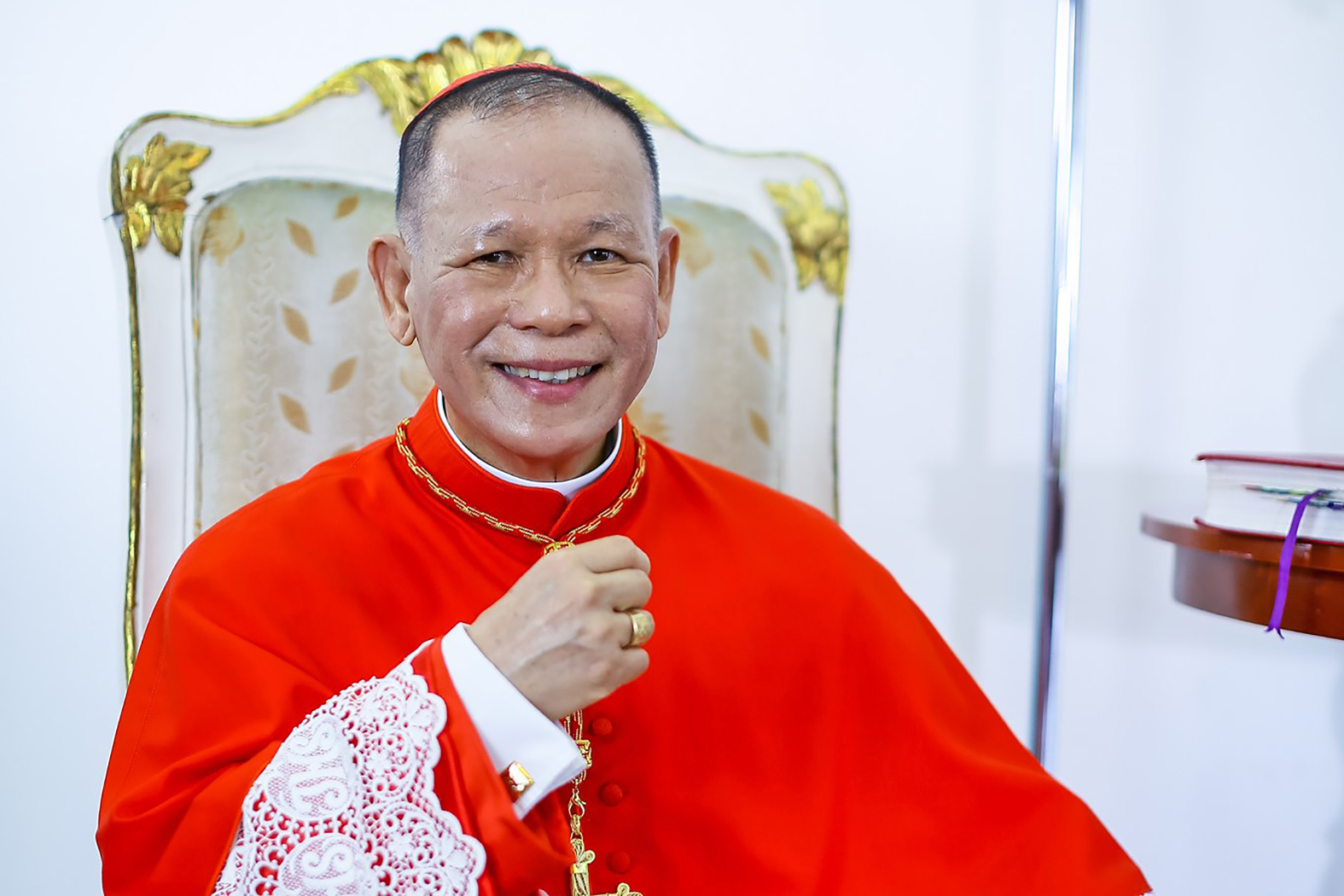 Cardinal Jose Advincula of Capiz and the archbishop-elect of Manila. COURTESY OF THE ARCHDIOCESE OF CAPIZ
Cardinal Jose Advincula, the archbishop-elect of Manila, will formally receive his "red hat", called a biretta, in a ceremony at the Immaculate Conception Metropolitan Cathedral in Roxas City on May 28.
The celebration will be led by Archbishop Charles Brown, Apostolic Nuncio to the Philippines, who will also bestow the cardinal's ring upon the outgoing Capiz archbishop.
Fr. Emilio Arbatin, spokesperson of the Capiz archdiocese, said that only about 300 people will be allowed inside the cathedral due to the prevailing Covid-19 pandemic and health protocols.
He said the attendance will be composed of the cardinal's immediate family, some bishops, priests, and a representative from each of the archdiocese's 67 parishes and mission stations.
In October last year, Pope Francis announced the 13 new additions to the College of Cardinals, two of them are from Asia including Cardinal Cornelius Sim, Brunei's first cardinal.
But with the consistory on Nov. 28 occurring during the pandemic, Advincula and Sim didn't make it to Rome because of travel restrictions.
While many Rome-based cardinals attended the consistory, Advincula and other cardinals joined the celebration at the St. Peter's Basilica online.
Those physically present were given red hats and rings as cardinals by Pope Francis.
Advincula, 69, is the country's ninth cardinal, following cardinals Orlando Quevedo, Luis Antonio Tagle, Gaudencio Rosales, Jose Sanchez, Ricardo Vidal, Jaime Sin, Julio Rosales and Rufino Santos.
On March 25, the pope appointed him as Manila archbishop, succeeding Tagle, who now heads the Vatican's Congregation for the Evangelization of Peoples.
The archdiocese has yet to officially announce the date of Advincula's installation as the 33rd archbishop of Manila.

DONATE TO CBCP NEWS
CBCPNews is a church-based news agency operated by the Media Office of the Catholic Bishops' Conference of the Philippines.  This apostolate aims at helping the work of the new evangelization through the news media.  This is non-commercial and non-profit.  That being the case, it totally depends on generosity of its readers and supporters.
Should you wish to donate kindly press the donate button.  Thank you.