Cardinal Tagle: Turn parishes, other places of ministry into 'home'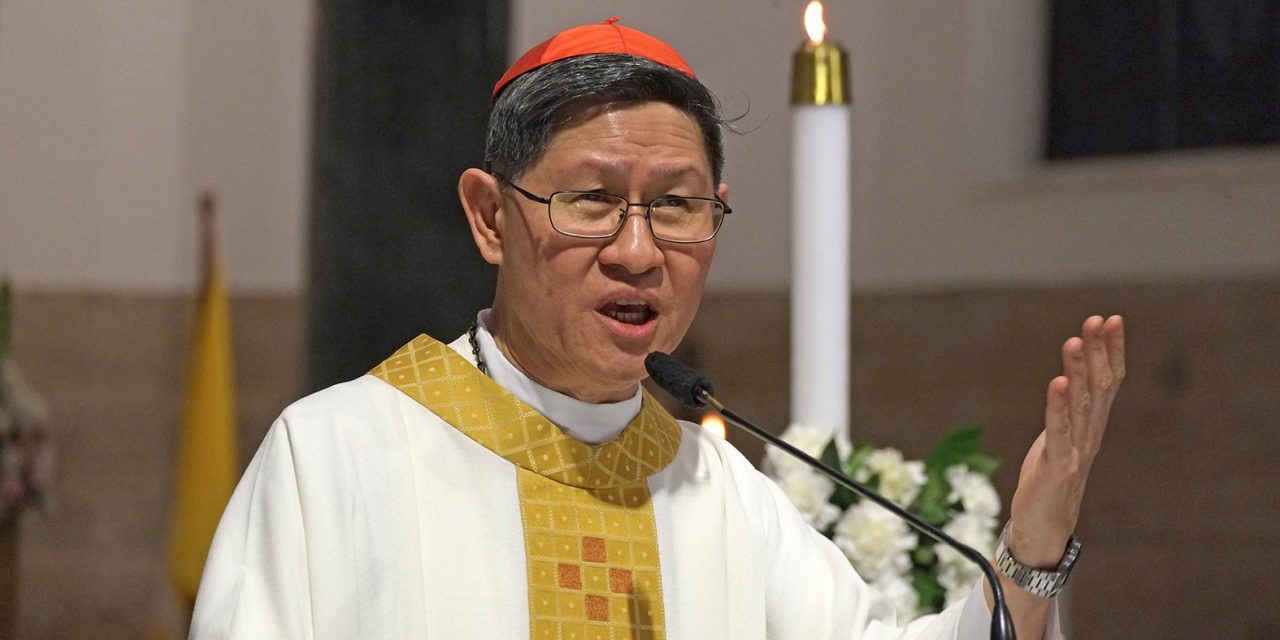 Cardinal Luis Antonio Tagle, Prefect of the Congregation for the Evangelization of Peoples. CBCP NEWS
A Vatican official appealed to priests, nuns and lay leaders to transform their places of ministry into a "home" where everyone is a family.
Cardinal Luis Antonio Tagle, prefect of the Congregation for the Evangelization of Peoples, said there is a danger for the mission areas to easily fall into becoming mere institutions.
While institutionalization and having structures are necessary, he said that the challenge is how to maintain the experience of being "a family of God".
"Let us transform our parishes, our schools, our Catholic hospitals and all the places that we are serving into a home," Tagle said.
The cardinal made the statement in his homily during Mass for the Feast of the Holy Family at the Pontifical Filipino College in Rome, Italy on December 27.
In a familial environment, according to him, people will look forward to going to parishes "instead of running away".
"Instead of considering the religious services as an added burden, they look forward to being part of a family celebration," Tagle added.
"Instead of running away from monsignor, they dream of monsignor because they see the face of the loving, compassionate father in him," he also said.

DONATE TO CBCP NEWS
CBCPNews is a church-based news agency operated by the Media Office of the Catholic Bishops' Conference of the Philippines.  This apostolate aims at helping the work of the new evangelization through the news media.  This is non-commercial and non-profit.  That being the case, it totally depends on generosity of its readers and supporters.
Should you wish to donate kindly press the donate button.  Thank you.