Cardinal Tagle's 'Patron of the Arts' concert highlights youth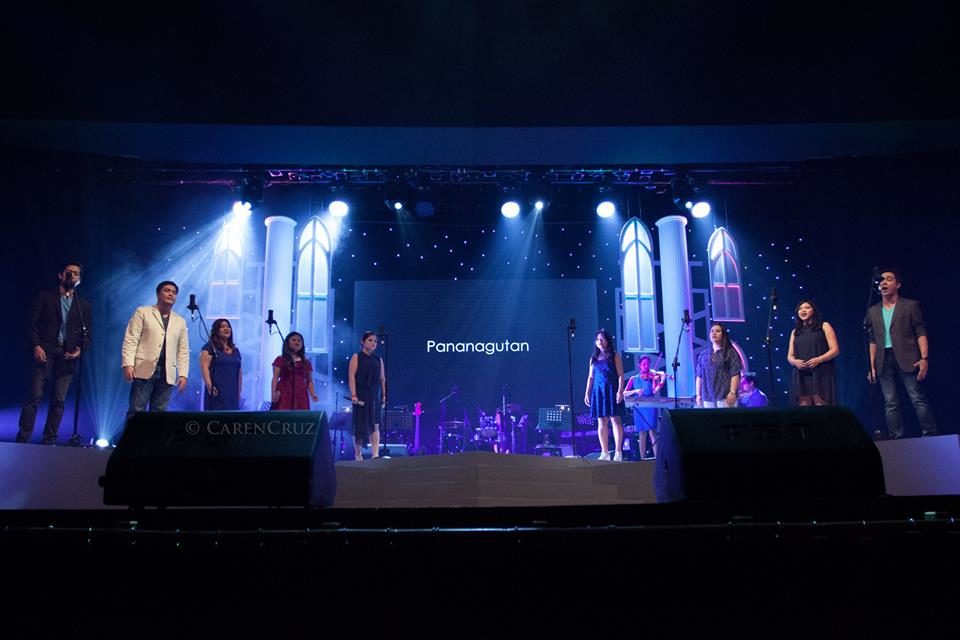 Manila Archbishop Luis Antonio Cardinal Tagle has been holding the "Patron of the Arts" concert for several years now with the goal of promoting art expressions, paintings, sculpture, music, architecture among the faithful. CARDINAL TAGLE'S FB PAGE
MANILA –To celebrate the Catholic Church in the Philippines' celebration of the "Year of the Youth," this year's "Patron of the Arts, An evening with the Cardinal: Year of the Youth 2019 fundraising concert will feature several young, up-and-coming talents.
A joint project of Jesuit Communications Foundation Inc. (JesCom) and the Archdiocese of Manila, the event is on Dec. 12, Wednesday, 7:00 p.m. at the Meralco Theater, Pasig City.
Headlining the stellar cast of performers in this year's Christmas musicale are:
Quezon City Performing Arts Development Program
Kilyawan Choir
Voces Aurorae Girls Choir
Broadway Boys
mother and daughter tandem Pinky and Karel Marquez
indie singer-rapper Curtismith
Families for Truth, Justice, and Peace
APO Hiking Society's Jim Paredes and Buboy Garovillo
Kapuso child star Ryza Mae Dizon
"Upholding the beloved Luis Antonio G. Cardinal Tagle's praise of the Church as the "the repository of so much art expressions, paintings, sculpture, music, architecture", the seventh edition of 'Patron of the Arts' celebrates the extraordinary, God-given artistic talents of today's youth," reads a JesCom press release.
The organizers are also set to recognize educator and theater artist Dr. Onofre  R. Pagsanghan as a "Patron of the Arts'" 2018 awardee. "The ageless Pagsanghan's enduring teaching career and pioneering development of acclaimed theater group Dulaang Sibol, has inspired and guided countless generations of talented young Filipino men," noted JesCom in the said press release.
Proceeds from the concert will benefit the formation initiatives of the Archdiocese of Manila Commission on the Youth, such as campus ministry programs, parish youth ministry, and youth-oriented organizations. 
"Year of the Youth 2019" is part of the 9-year long preparation for 2021, the 500th anniversary of the coming of Christianity to the Philippines. The international activities for the youth will then culminate at the "World Youth Day" this January 2019 in Panama.
Tickets for "Patron of the Arts 2018" are now available at Tanging Yaman Store, Sonolux Building, Seminary Drive, Ateneo de Manila University. For inquiries, interested parties may call (02) 426-5971 local 121 or 0908-886-8447.