CBCP agency urges gov't to tackle prison congestion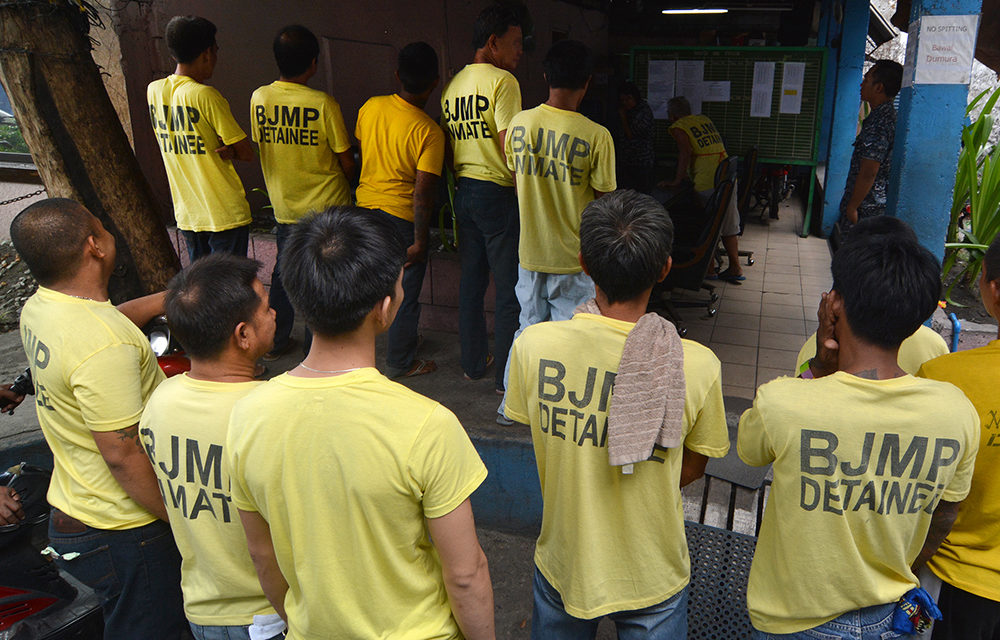 Detainees at Manila City Jail. FILE PHOTO
The Catholic Church's prison ministry urged the government to address prisons congestion in the country following the death of an inmate in an overcrowded detention facility.
Bishop Joel Baylon, who chairs the Episcopal Commission on Prison Pastoral Care (CBCP), decried the "unfortunate situation" wherein inmates are deprived of their rights.
"Prisoners too deserve to be treated humanely. They may be deprived of freedom, but the jails should not deprive them of their basic rights, among which is better living condition in their cells," Baylon said.
Recent records from the police's Human Rights Affairs Office showed that 13 out of its 17 regional offices have congested detention facilities.
Based on the March 31 data, the Calabarzon Police Regional Office has the highest congestion rate, with 78 of its 172 custodial centers considered as overcrowded.
Last April 11, an inmate in the overcrowded Pasay City jail died, while six others were rushed to the hospital after fainting due to the heat in their cramped cells.
Mr. Rodolfo Diamante, ECPPC executive secretary, said there were already laws to address the problem.
"What is needed is for the administration to make it a priority," he said.
According to him, some laws also need to be revised after the Congress 'watered down" the real intention of the authors of the measure such as the Release on Recognizance Law or the Pre-Trial Release Law.
"They should really make it retroactive and not prospective,' Diamante said.
"It is just unfortunate that our policy makers and implementors are too preoccupied in attending to their concerns," he added.
He also stressed the need for the Supreme Court to rule on the constitutionality of the implementing rules and regulations of a law where inmates can earn time deductions for good behavior.