CBCP message for the speedy recovery of Cardinal Advincula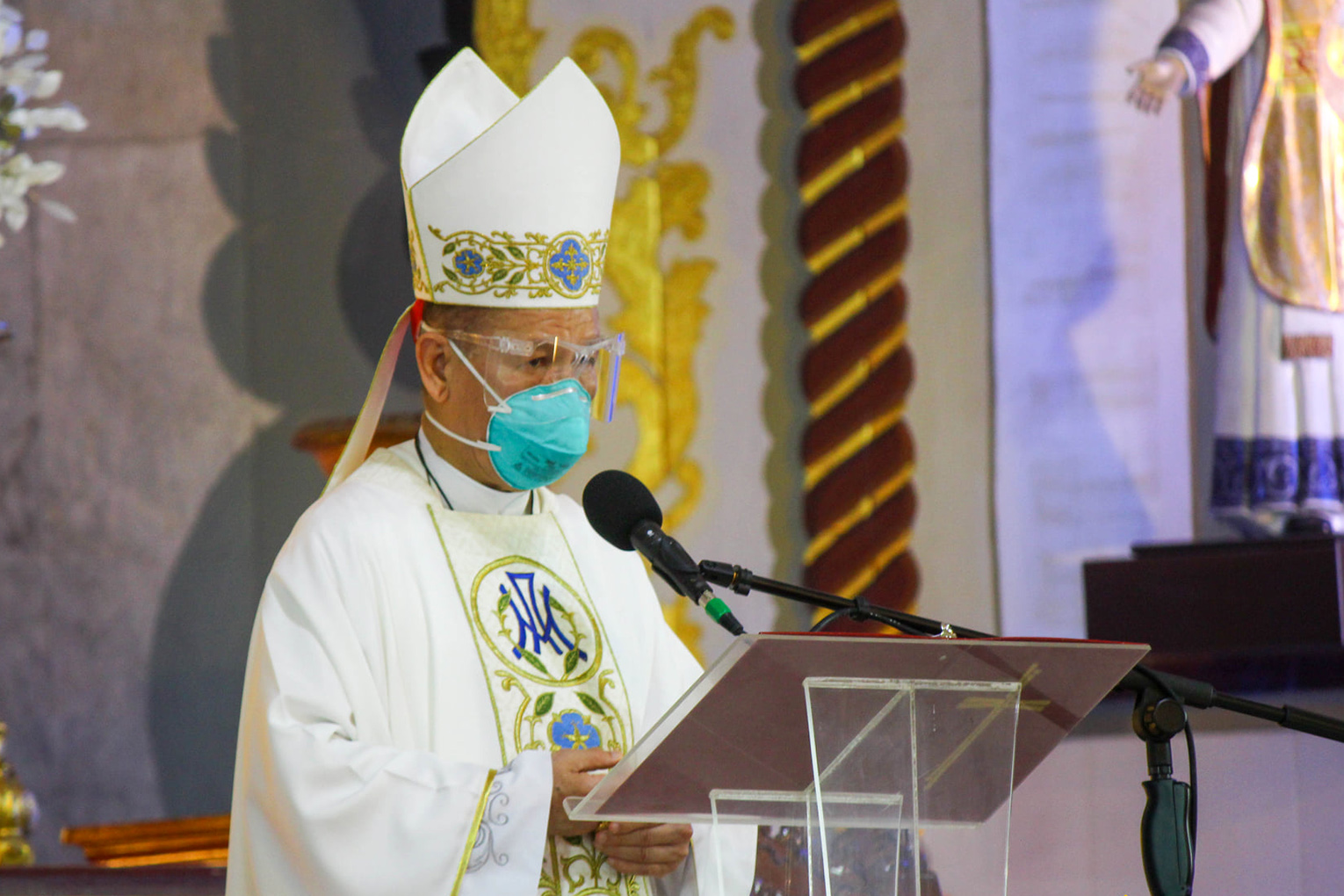 Cardinal Jose Advincula of Manila during Mass for Covid-19 frontliners at the San Felipe Neri Parish Church in Mandaluyong City on Sept. 15, 2021. PHOTO COURTESY OF FATIMA LLANZA/ RCAM-AOC
The Archdiocese of Manila, in a statement released last night, confirmed that Cardinal Jose F. Advincula, Archbishop of Manila, tested positive for COVID-19. He is now on quarantine observing strict protocols.
We extend our prayers of fast recovery, complete healing, and good health to Cardinal Advincula. We assure him of our closeness with him with our love, support and prayers.
I also ask my brother bishops to please include in all our daily Mass intentions the full recovery of our dear Cardinal.
We also entreat the faithful to pray for the good Cardinal so that he can resume his important ministry in the Archdiocese of Manila and the universal Church.
We bring all our prayer to the Lord and to our Blessed Mother for an end to this pandemic, for all those who are sick and those who care for them.

+ ROMULO G. VALLES, D.D.
Archbishop of Davao
President, Catholic Bishops' Conference of the Philippines
18 September 2021
DONATE TO CBCP NEWS
CBCPNews is a church-based news agency operated by the Media Office of the Catholic Bishops' Conference of the Philippines.  This apostolate aims at helping the work of the new evangelization through the news media.  This is non-commercial and non-profit.  That being the case, it totally depends on generosity of its readers and supporters.
Should you wish to donate kindly press the donate button.  Thank you.