CBCP releases 'Act of Consecration to St. Joseph' with 6 local languages translation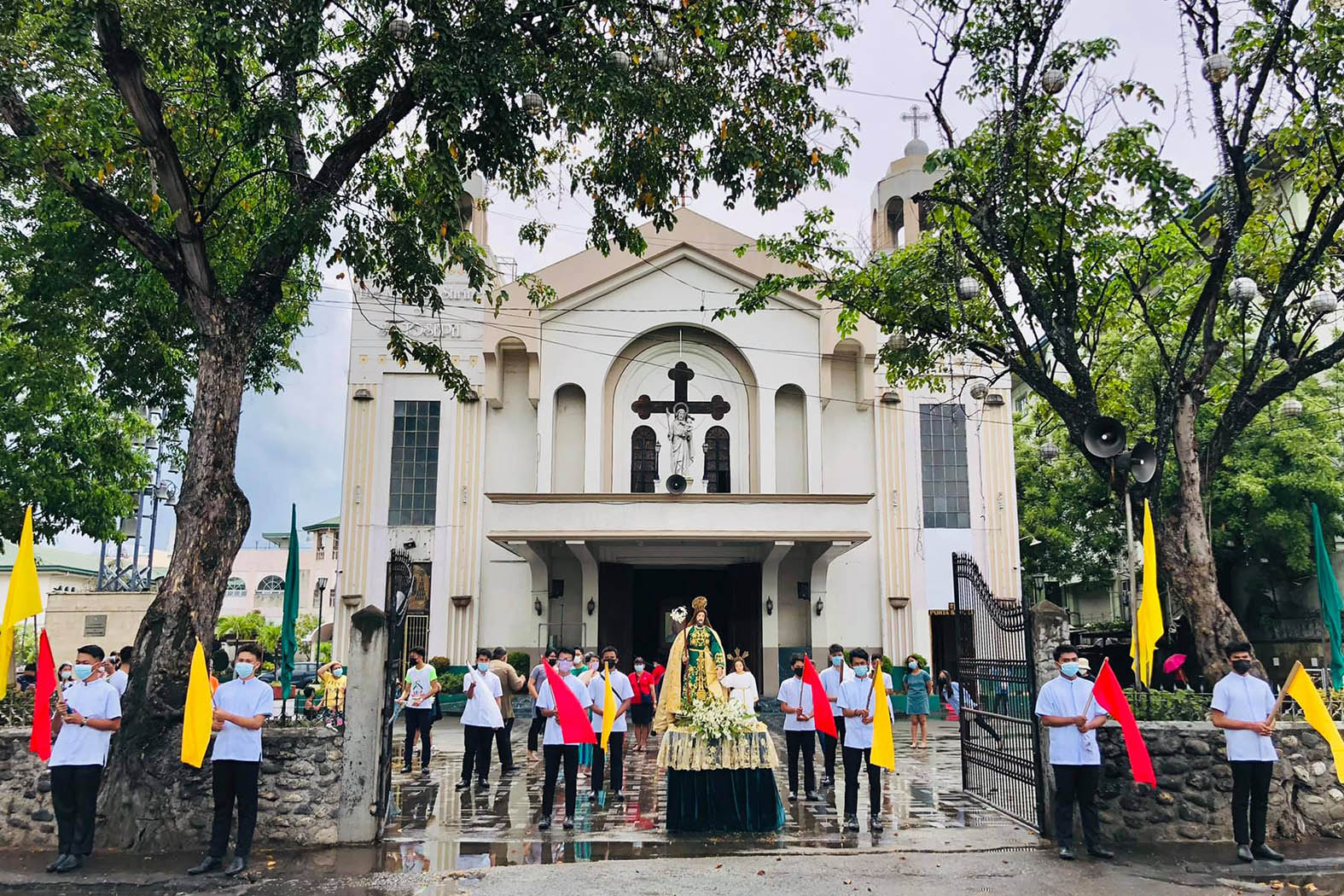 The National Shrine of St. Joseph in Mandaue City, Cebu. PHOTO FROM NSSJ
The Catholic Bishops' Conference of the Philippines on Tuesday issued the "Act of Consecration to St. Joseph" with six translation of local languages.
The release of the Tagalog, Cebuano, Bikolano, Hiligaynon, Ilokano, and Waray translations was made four days ahead of the National Consecration to St. Joseph on May 1.
The national consecration will be led by Archbishop Romulo Valles, CBCP President, at the San Pedro Cathedral in Davao City at 9:54 a.m. after the Holy Rosary.
The CBCP invited the faithful to join the activity which will be live-streamed via the Facebook page of the archdiocese's DxGN899-Spirit FM station.
"As an expression of solidarity, it is kindly requested that this be broadcasted in your churches so that all the bishops and priests together with the faithful can join in the consecration," said Msgr. Bernardo Pantin, CBCP Secretary General.
The Mass for the Feast of St. Joseph will then follow at 10:00 a.m. in the different cathedrals and parish churches led by the National Shrine of St. Joseph in Mandaue City.
"After the post-Communion prayer, a diocesan or parish consecration could also be made especially for those that could not follow the national consecration," he said.
Download the PDF documents of the consecration prayer's vernacular translations here.

DONATE TO CBCP NEWS
CBCPNews is a church-based news agency operated by the Media Office of the Catholic Bishops' Conference of the Philippines.  This apostolate aims at helping the work of the new evangelization through the news media.  This is non-commercial and non-profit.  That being the case, it totally depends on generosity of its readers and supporters.
Should you wish to donate kindly press the donate button.  Thank you.