CBCP's condolence message on the demise of former President Aquino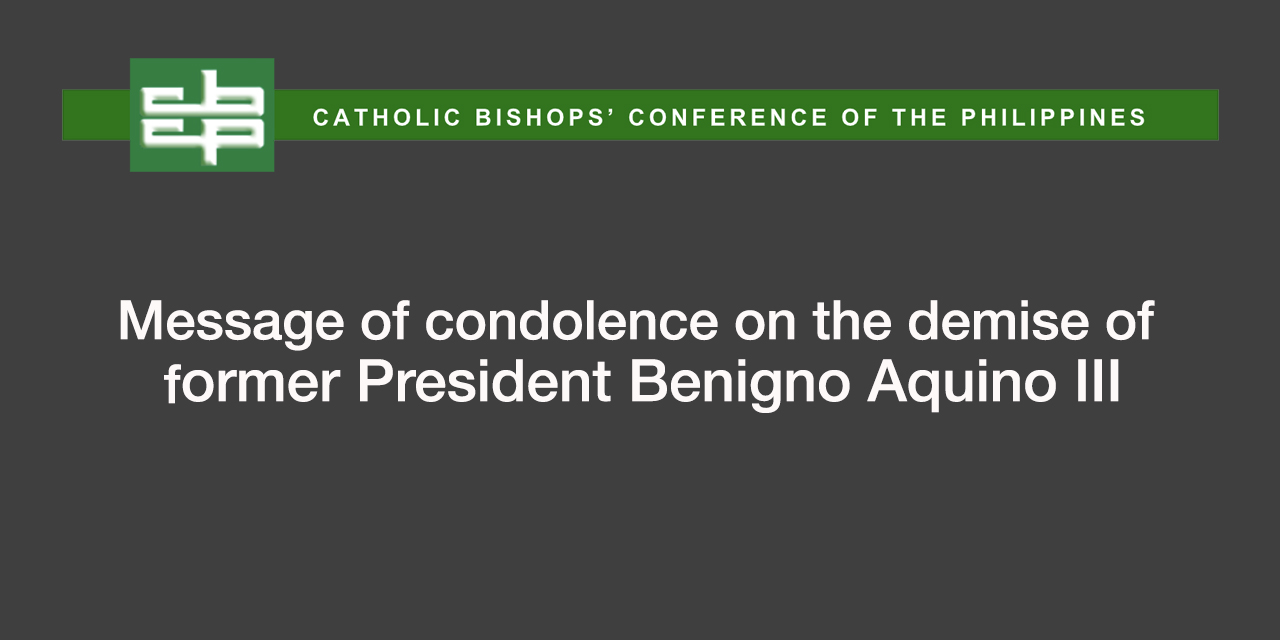 It is with deep sorrow that my brother bishops and I received the news of the passing of former President Benigno S. Aquino III this morning.
The bishops in the Philippines will remember President Aquino for his deep dedication to democracy, good governance and the dignity of the human person. We are grateful for the mutual respect that existed between his administration and the Catholic Church in the Philippines, rooted in our unwavering faith in the Triune God, and our shared commitment to build a just, humane society, especially for those who are in need.  We remember too, with gratitude, the role and participation he and his administration played in ensuring the success of the Canonization of Blessed Pedro Calungsod in 2012, the Apostolic Visit of Pope Francis in 2015, and the 51 st International Eucharistic Congress in Cebu City in 2016.
We commend his soul to our Heavenly Father, confident in His mercy and love. We offer our condolences and prayers to the Aquino family, the friends and colleagues of the former President, and the entire Filipino nation as we mourn the passing of President Aquino.

+ ROMULO G. VALLES
Archbishop of Davao
President, Catholic Bishops' Conference of the Philippines
DONATE TO CBCP NEWS
CBCPNews is a church-based news agency operated by the Media Office of the Catholic Bishops' Conference of the Philippines.  This apostolate aims at helping the work of the new evangelization through the news media.  This is non-commercial and non-profit.  That being the case, it totally depends on generosity of its readers and supporters.
Should you wish to donate kindly press the donate button.  Thank you.