Church assures no cover-up of priest in trafficking case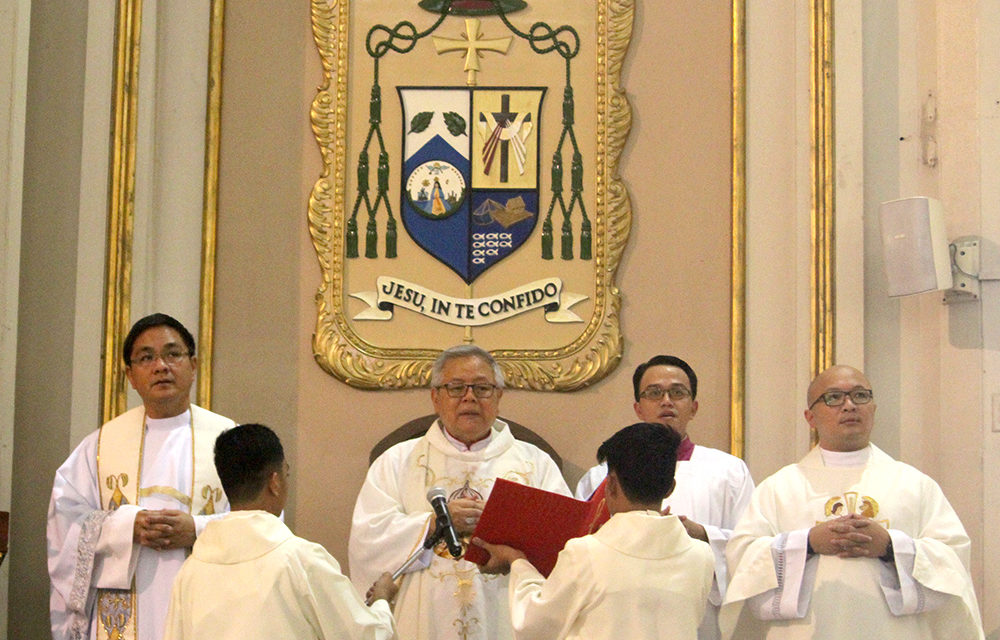 Bishop Francis de Leon celebrates Mass at the Our Lady of Peace and Good Voyage in Antipolo City. ANGEL MEMORANDO
MANILA— Church authorities assured there would be no cover-up in the case of a priest arrested and detained for allegedly trafficking a 13 year old girl.
Aside from the police investigation, the Catholic Diocese of Antipolo said it's taking all necessary actions provided in canon law in respect to Msgr. Arnel Lagarejos' case.
"The diocese makes it clear that it will not in any way condone or abet the trafficking or persons, nor protect the offenders from prosecution, and subsequent trial and punishment when the evidence so warrants," it said.
Local Church officials said they are fully cooperating with civil authorities and will not condone and protect abusive clerics.
Even if Lagarejos' guilt remains to be proven, they said that the diocese has taken necessary steps to hold him answerable for the charges brought against him.
The priest is also barred from having contact with all except for his lawyer, his brother-priests, and church authorities.
"The conclusions of the processes of the Church are independent of whatever conclusions may be reached by the authorities of the State," it stressed.
Immediately after the priest's arrest, Bishop Francis de Leon relieved him of his duties as parish priest of Saint John the Baptist Parish in Taytay, Rizal and as president of Cainta Catholic College.
The 55-year-old monsignor was caught in an entrapment operation conducted to apprehend minors involved in prostitution.
The priest was nabbed last Friday evening when he arrived at the Blue Wave Mall in Marikina City.
The priest is now detained at the Marikina City jail and facing charges for violation of the Anti-Child Abuse Law and Anti-Trafficking of Persons Act.
The diocese, on the other hand, said it is also prepared to offer spiritual and psychological assistance to the alleged victim.
"Whatever counseling and psychological services may be available in the diocese, we offer in sincere love, affection and compassion to the child, who, it is our understanding, has been in the keeping of traffickers in the past," it said. CBCPNews