Do not be afraid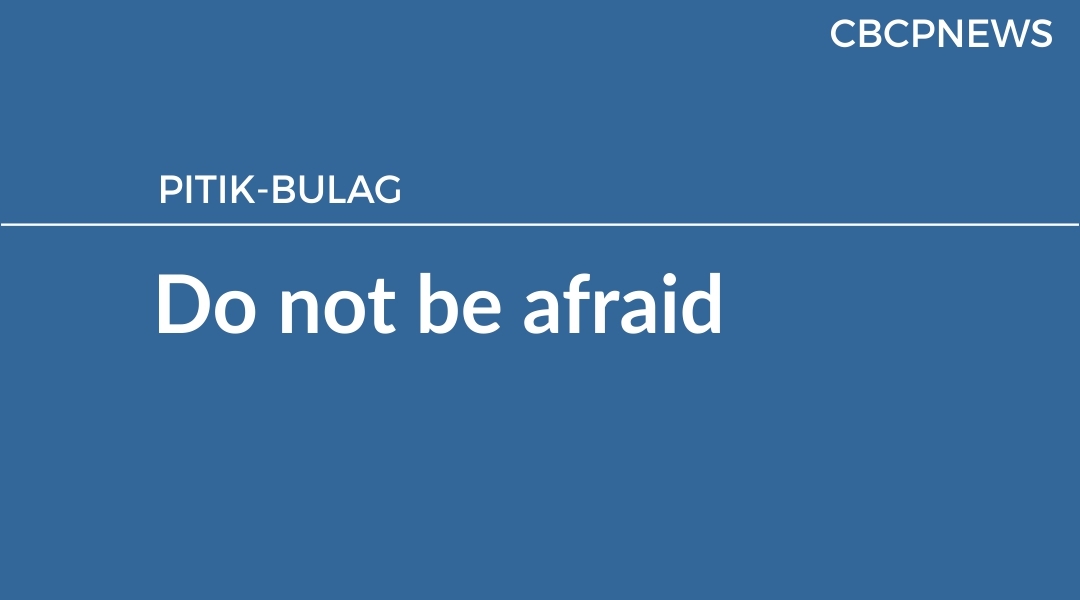 When I visited the Cairo Museum two years ago, I found myself looking at the huge statue of Pharaoh Rameses II sitting proudly at the main door. Pointing his finger to the Pharaoh's feet, the guide said, "Do you know these people and monsters under the feet of Rameses?" Without giving me time to reply, he said, "They are the enemies of Rameses. He wanted to tell everyone, I AM IN CONTROL OF EVERYTHING. There's nothing to fear. We shall overcome our enemies."
In Chapter 14 of the Gospel of John, we see Jesus giving his farewell address before facing his death. He knew the difficult path that his disciples will walk through after his death. He saw the necessity to give them something to hold on to and to bring them out of their own darkness, pain, and frustrations. As a good shepherd, he assured his disciples of two things:
AN ASSURANCE IN THE NOW (HIS ENDURING PRESENCE). With his words, "Peace I leave with you; my peace I give to you…" (John 14:27), Jesus was simply telling them, I will never leave you alone. Peace is not the absence of conflict, struggles, darkness, and chaos. But a trustful disposition, coming from one's awareness of the Divine Presence who is ahead of us, behind us, beside us and above us. Don't doubt. When God's presence becomes the part of the air we breathe, we become more courageous to take a leap of faith.
AN ASSURANCE IN THE FUTURE (HE KNOWS WHAT'S BEST). With his words, "I have told you this before it happens, so that when it happens you may believe" (John 14:29), Jesus has invited his disciples to hold on to his Words. Don't blink. We may not understand Him now, but when God asks us to do something, it will always be for our own good. Today, God is inviting us to place everything in His hands, for he said, "the ruler of this world has no power over me." (John 14:30).
In the resurrection narratives, when Jesus greeted his disciples with the word, "Peace," he was gently injecting to the disciples' hearts that he was over and above everything, including death. Love conquers everything, and when someone is in love with Christ, he or she will transcend all darkness, including fear, "for perfect love drives away all fears." (1 John 4:18).
Rameses II may have claimed victory over the Egyptians' enemies, but still, he died and lost his kingdom. But Jesus, our Eternal King is not only assuring us of victory after working and laboring with Him. For beyond his assurance of victory and vindication, He assures us of His loving presence in our life's journey. And that's what matters most.
Let's pause for a while and hear God's words, "Peace be with you." All was well. All is well. All will be well. He is gently inviting us to let go of our desire to control things and let God do the rest.
Every day, every moment in our prayers, God would gently whisper into our ears, "Do not let your hearts be troubled or afraid." (John 14:27)
Peace! The lifegiving word of assurance is given. All we need to do now is allow God to work through us.