Don't be afraid or ashamed to go to confession, Catholics told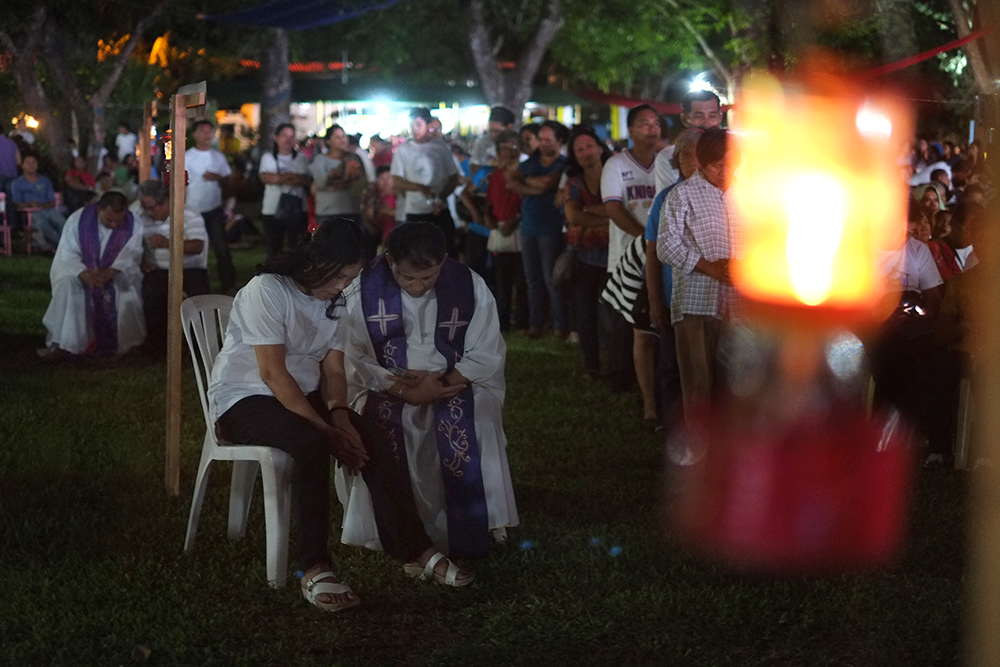 Priests hear confessions during the Pentecost Vigil at the Shrine of the Miraculous Medal in Brgy. Sabang, Borongan City, May 16, 2016. ROY LAGARDE
MANILA— A Catholic priest encouraged the faithful not to be afraid or embarrassed to go to confession and be more open to its "healing power".
Fr. Reggie Malicdem, Rector of the Manila Cathedral, said Catholics should not let fear keep them from receiving the peace the sacrament provides.
He said that being ashamed or scared are common feelings and reasonable for people to feel that way because it's somehow part of the process of asking for an apology.
"That's humility but let us not allow them to keep you from experiencing this unique gift the church provides for the faithful," Malicdem said.
"Don't be scared or ashamed so that you will see and receive the benefit from the Sacrament of Confession because we know that God's mercy is infinite," he said.
Among the precepts of the Church is for the faithful to have confession at least once a year.
Catholics can go to confession anytime but it has been customary to confess during Lent, especially during the Holy Week.
Malicdem added that a common question asked regarding the sacrament is why Catholics should confess to a priest when they can pray directly to God.
He said God could have easily communicated to humanity directly but He didn't do that, he used the people to relay his message instead.
In the same way, he said God established priesthood of imperfect men as instruments to convey his love, mercy and forgiveness.
"When saying sorry you want someone to listen to you and you want to hear that you are being forgiven. In the Church we use tangible elements of our faith," Malicdem said.
"Even us priests confess our sins to our fellow priests. We cannot absolve our own sins and the priest is our instrument," he added.
The Rector also said that confession does not start from entering the confessional because it requires preparation by expressing sincere sorrow for sins and a firm purpose not to commit them again.
"And so anyone wishing to confess must possess contrition before confession which helps us to express how we feel about getting it wrong," he said.
Many churches across the country have started allotting more time for the faithful to encounter Jesus Christ in the sacrament of Penance this Holy Week.
At the Manila Cathedral, confessions have started since Monday every after the Mass. On Maundy Thursday, confession will be available until 12 midnight.
Malicdem said that several priests will also be available for confessions on Good Friday from 8am to 7pm. CBCPNews