Duterte urged to lead nationwide 'prayer for peace'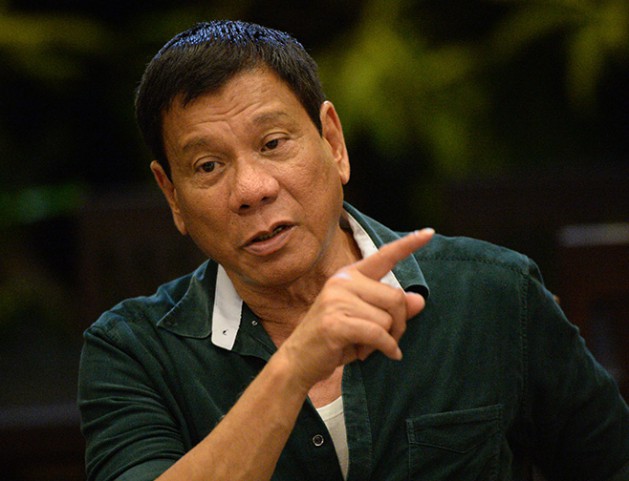 President Rodrigo Duterte
Different faith leaders on June 21 gathered and appealed to President Rodrigo Duterte to lead a "nationwide moment of prayer for peace" in early December at the Club Filipino in San Juan City.
The lead convenor of the PasaLord Prayer Movement, Bing Pimentel, said the petition aims to unify the country in peace.
"Our call is simple – for all Filipinos to unite in saying the Prayer for Peace in the Philippines at 12 noon on a date to be set in early December," Pimentel said in a statement.
'Prayer for Peace'
"We are asking the president, as father of the nation, to lead us in praying the interfaith Prayer for Peace in the Philippines. It takes only one minute to say the prayer, so we are hopeful that he will agree," he added.
The PasaLord Prayer Movement is an "interfaith movement" that calls on all Filipino Christians from different dominations and Muslims to pray for "peace, unity, and prosperity."
Bishop Noel Pantoja, Philippine Council of Evangelical Churches national director; Imam Ebra Moxsir, president of the Imam Council of the Philippines; and Arcadio Tamayo, head of the Federation of the Transparochial Charismatic Communities were present at the gathering.
Pantoja emphasized that prayer will result in healing and it would be a "great blessing" if President Duterte agrees to the proposal.
"Praying for the nation is one the best thing that we can do for our country and there will be healing, there will be blessing in our land when we pray together as a nation. It would be a major blessing if the father of the nation would lead this prayer on behalf of all the Filipino people," said the bishop.
Daily prayer needed
Moxsir, one of the convenors, said Filipinos should pray everyday for it is the call to Filipinos toay.
"The cry right now is for peace in the country and every Filipino should pray for it, not just during that synchronized moment of prayer but everyday," Moxsir said. Pantoja blessed the petition after three rounds of signatures.
The movement was launched on July 7, 2017 by 16 ordinary people of various faiths. (With Reports from Gillian Borja)