Free event aims to bring back youth to Church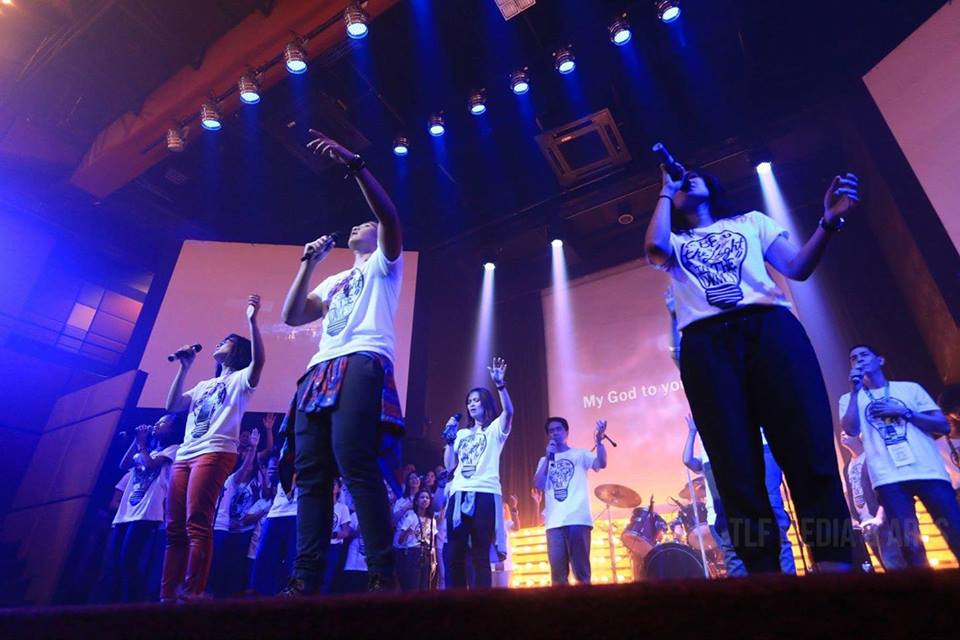 Youth during praise and worship at a New Generation youth ministry event. ERIN FLORES
QUEZON City – Know a young person drifting away from the Church? The Relentless: Singles and Youth Faith on Fire (SYFOF) conference 2017 on July 1, Saturday, 1:00 to 7:00 p.m. at the Smart Araneta Center aims to reintroduce young people to God's love through a half day full of youth testimonials, games, praise and worship, and inspirational talks.
"Our last message to the youth is always, if youre not part of a youth group, be part of it. If you're not part of your parish youth group, be part of it and if you are, then continue to be part of that. It's really more of.. not for our community but for the whole Catholic Church," said Mik Flores, head servant of the Lord's Flock community, which organized the yearly event.
According to Flores, her mother, Techie Flores, a founding member of the community, first got the idea of having a bring-the-youth-back-to-Church conference after a trip to the U.K. where she saw a church converted into a museum. "She saw that the churches there had no young people… [She thought], 'Why don't we bring them back?"
First organized by head steward of the New Generation youth ministry of The Lord's Flock's International Ministry Al Flores, together with his wife Mik and son Erin, the yearly SYFOF started 6 years ago with the theme "Reignite".
Manila Archbishop Luis Antonio Cardinal Tagle is set to give an inspirational message to thousands of young people from schools, dioceses, and Catholic organizations, as part of the program.
The event will include personal testimonies from several youth, a keynote talk, a workshop, as well as a panel discussion on issues concerning young people. CBCPNews