Govt's war against Reds 'doomed to fail' — bishop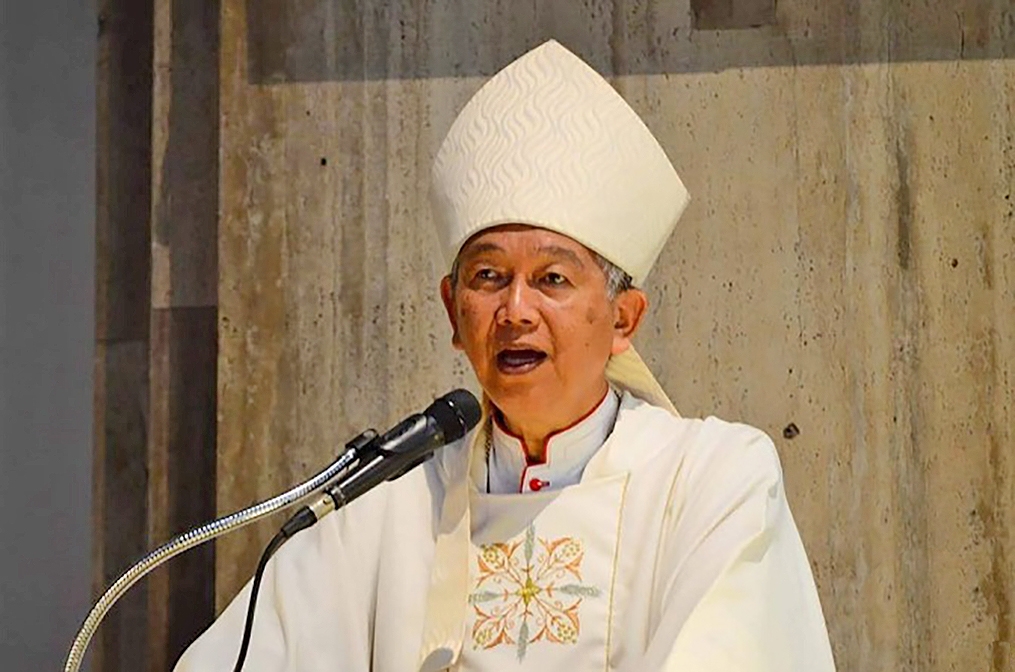 Bishop Broderick Pabillo, Apostolic Administrator of the Archdiocese of Manila. RCAM-AOC
Like the bloody drug war, the government's supposed counterinsurgency campaign is doomed to fail, a Catholic bishop said.
Bishop Broderick Pabillo of Manila said that "works of darkness will not prosper" following the recent killings of activists in simultaneous police-military operations.
In his homily Sunday at the St. Pius X Parish, he said that the fight against insurgency is heading towards the same fate as the war on drugs, which is "is an utter failure".
"How many thousands were killed? How many were the collateral damages? Was the number of drug users in the country reduced?" Pabillo said.
"It will suffer the same fate for this campaign against those accused of being communists. It will also be a failure because these are acts done in the dark," he said.
The prelate denounced the seeming pattern in the killing and arrest of activists, wherein police serve the search warrants in the wee hours and allegedly plant evidence against them.
He also criticized the trite "nanlaban" (fought back) rhetoric by operatives to justify the deaths of suspects in their hands.
"Haven't our police and the government learned that falsely accusing, lying, and killing will never work?" Pabillo stressed.
Nine activists were killed and six others were arrested in simultaneous raids in Calabarzon on March 7.
Last Dec. 30, nine "red-tagged" indigenous peoples from the remote villages of Panay Island were also killed in separate raids by police and military in the region.

DONATE TO CBCP NEWS
CBCPNews is a church-based news agency operated by the Media Office of the Catholic Bishops' Conference of the Philippines.  This apostolate aims at helping the work of the new evangelization through the news media.  This is non-commercial and non-profit.  That being the case, it totally depends on generosity of its readers and supporters.
Should you wish to donate kindly press the donate button.  Thank you.