Jaro archdiocese holds prayer for missing Filipino seafarers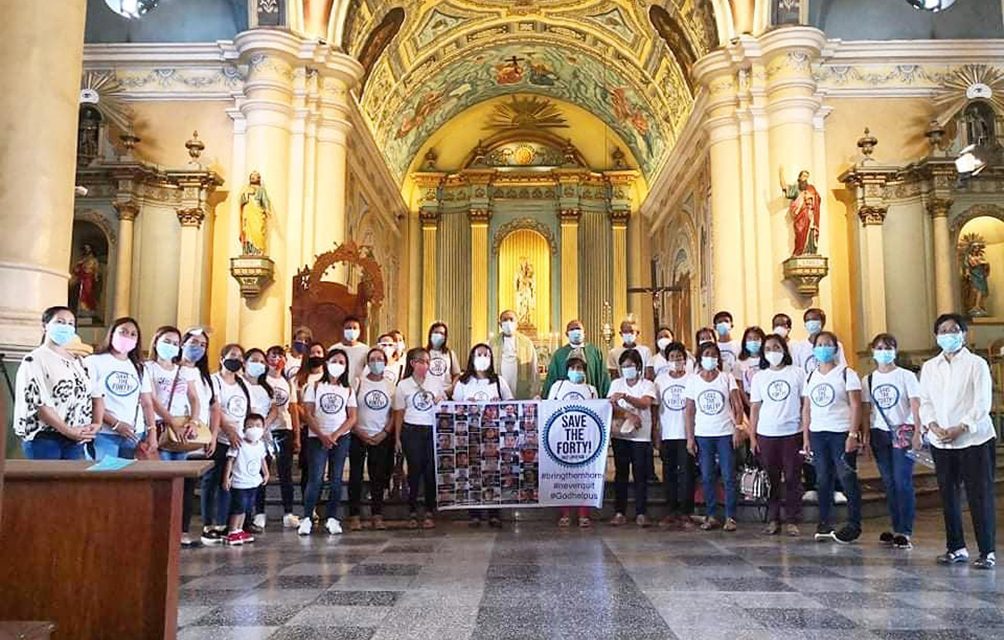 Families of the 11 missing Ilonggo seafarers attend Mass at the Jaro Metropolitan Cathedral on the occasion of the World Day of Migrants and Refugees and National Seafarers Sunday on Sept. 27. PHOTO FROM JARO SOCCOM
The Archdiocese of Jaro held a prayer service for the 36 Filipino seafarers, 11 of them are from Iloilo province, who remain missing after a ship capsized in Japan early this month.
On Sept. 27, the National Seafarers Sunday, the families of the crew members gathered at the Jaro cathedral to pray that they will be reunited soon.
The event was organized by the Jaro Archdiocesan Commission on Migrants and Apostleship of the Sea to also mark the National Migrants' Sunday and the World Day of Migrants and Refugees.
"We, Filipinos, still hold on to that hope that they can still come home and that they will soon still be found," said Fr. Arvin Largado, the commission's director.
The Mass was participated by the families of 11 missing Ilonggo seafarers, who are among 43 missing crew of the Gulf Livestock 1.
Fr. Largado also echoed the appeal of the families for the Philippine government to coordinate with other countries to intensify their search and rescue.
The priest also asked the faithful to include in their prayers the missing crew and their families, who are not giving up until they have found their loved ones.
"They are still hoping that they can still return home safely," Fr. Largado said.
The cargo vessel, which left Napier Port bound for China carrying thousands of cattle and 43 crew members, including 39 Filipinos, sank on Sept. 2 after Typhoon Maysak struck at sea.
At least three Filipinos have so far been rescued but one later died. Two Australians and two New Zealanders also remain missing.
DONATE TO CBCP NEWS
CBCPNews is a church-based news agency operated by the Media Office of the Catholic Bishops' Conference of the Philippines.  This apostolate aims at helping the work of the new evangelization through the news media.  This is non-commercial and non-profit.  That being the case, it totally depends on generosity of its readers and supporters.
Should you wish to donate kindly press the donate button.  Thank you.