Lipa archbishop, some priests infected with Covid-19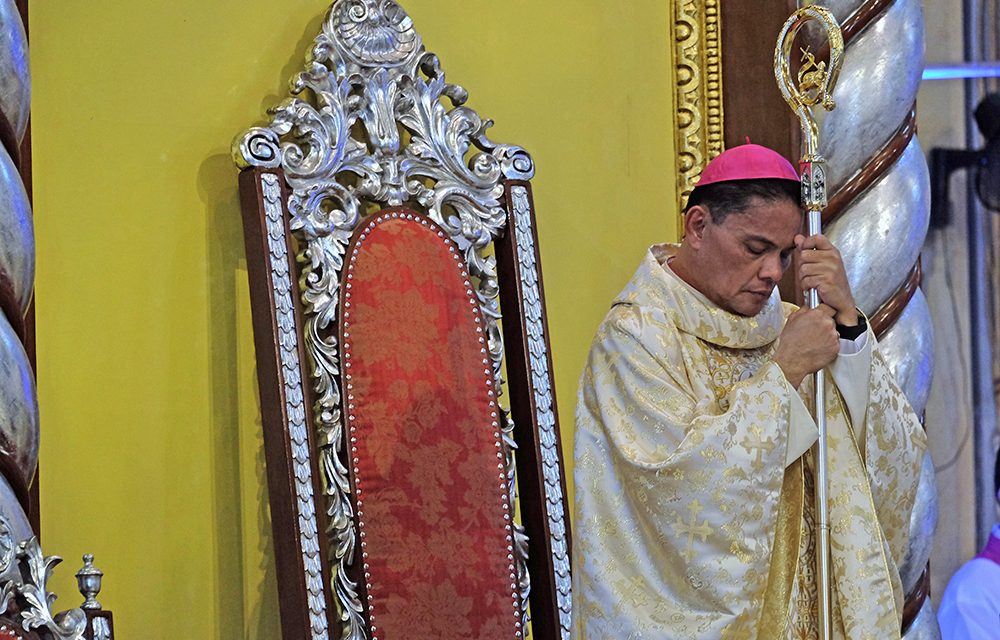 Archbishop Gilbert Garcera of Lipa. CBCP NEWS
Archbishop Gilbert Garcera of Lipa was infected with Covid-19, making him the tenth Filipino prelate to contract the disease.
In a statement issued on March 20, the archbishop said that he and some of his priests tested positive after undergoing swab tests.
He did not reveal exactly how many more priests from his archdiocese got infected by the virus.
"At present, we are in a health-managed condition," Garcera said.
"While necessary medical treatment continues, I must admit that the battle against Covid-19 is far from over," he said.
Garcera thanked the faithful for their well wishes and asked them to continue praying for their healing and for an end to the pandemic.
Prayers are also sought for the recovery of Fr. Anton Pascual of Caritas Manila and some other personnel of the archdiocese's social action arm who contracted Covid-19.
Pascual is currently admitted at the Cardinal Santos Medical Center, while the others are under quarantine.
Caritas Manila has been at the frontline in providing aid to millions of poor families in Metro Manila and nearby provinces affected by the pandemic.
The Catholic agency has distributed Covid-19 kits and P1.5 billion worth of "gift certificates" to over four million households within the greater Manila area.
The Philippines on March 20 recorded 7,999 new Covid-19 infections, the second straight day that the country posted a record high in daily cases.
The Department of Health said total confirmed cases have increased to 656,056, of which 80, 642 are active cases.
The agency also said that the confirmed deaths have reached 12,930, after more 30 more were recorded on Saturday.

DONATE TO CBCP NEWS
CBCPNews is a church-based news agency operated by the Media Office of the Catholic Bishops' Conference of the Philippines.  This apostolate aims at helping the work of the new evangelization through the news media.  This is non-commercial and non-profit.  That being the case, it totally depends on generosity of its readers and supporters.
Should you wish to donate kindly press the donate button.  Thank you.