Myanmar under 'excruciating period of anguish' — Cardinal Bo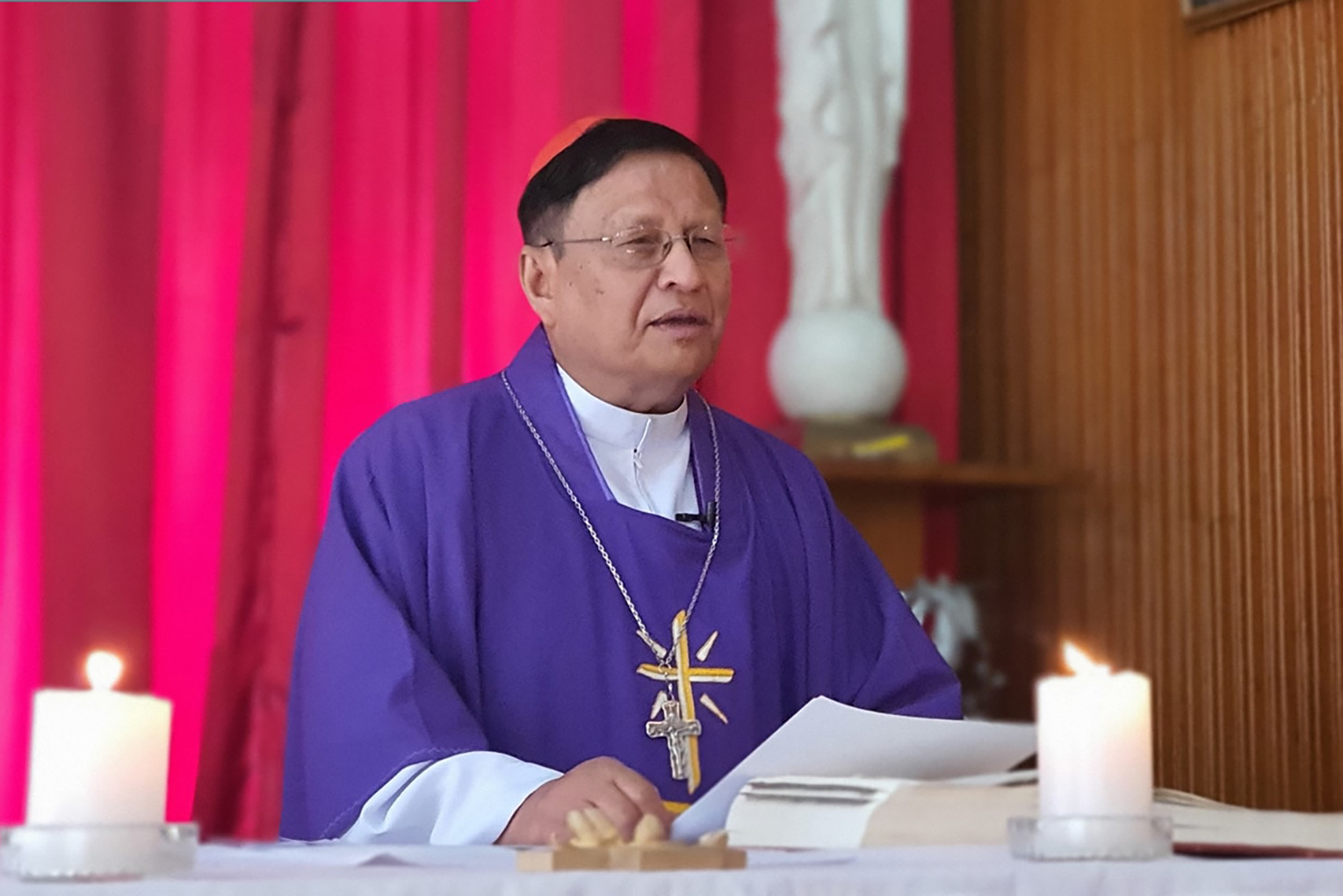 Cardinal Charles Maung Bo of Yangon, President of the Catholic Bishops' Conference of Myanmar. COURTESY OF YANGON ARCHDIOCESE
Myanmar's Cardinal Charles Maung Bo has welcomed expressions of solidarity for their nation's people who are struggling from the Covid-19 pandemic and the upheaval from the military coup.
These gestures, the Yangon archbishop said, "continue to hear our people" at these "very challenging times in our history".
Over the last five months, he said that people have been facing threefold "existential threats to their dignity: coup, Covid-19 and collapse of the economy".
"The tragic Way of the Cross our people tread for the last five months has been an excruciating period of anguish," said Cardinal Bo, who heads the bishops' conference of Myanmar.
"Hundreds died in the conflict, Covid waves carried away unknown numbers, to be buried unsung and unwept in their last moments," he said.
The statement was contained in a letter sent to Archbishop Romulo Valles, president of the Catholic Bishops' Conference of the Philippines.
The CBCP on Monday marked a "Day of Solidarity with Myanmar" where churches tolled their bells and offered Masses for peace in the country.
July 19 was also designated as "Martyr's Day" in Myanmar to honor their national heroes who sacrificed their lives in 1974 for regaining the country's independence.
"In these sorrowful moments, our sister Churches like yours stand by us, with intense prayer, campaign for peace and reconciliation and consistent support to our people," Cardinal Bo said.
"We are deeply touched by your national bishops' conference initiative to hold a nationwide prayer and observe a day of solidarity with the people of Myanmar," he added.
The UN's World Food Programme earlier warned up to 3.4 million more people could go hungry because of the crises in the coming months — on top of 2.8 million people considered food insecure before the coup.
Myanmar registered a record 281 Covid-19 deaths and 5,189 new infections on Monday. On July 19, at least 231 also died of the disease, a bit lower from the record 233 on Saturday.

DONATE TO CBCP NEWS
CBCPNews is a church-based news agency operated by the Media Office of the Catholic Bishops' Conference of the Philippines.  This apostolate aims at helping the work of the new evangelization through the news media.  This is non-commercial and non-profit.  That being the case, it totally depends on generosity of its readers and supporters.
Should you wish to donate kindly press the donate button.  Thank you.