'No fanfare': Manila to have 'simple' installation for Cardinal Advincula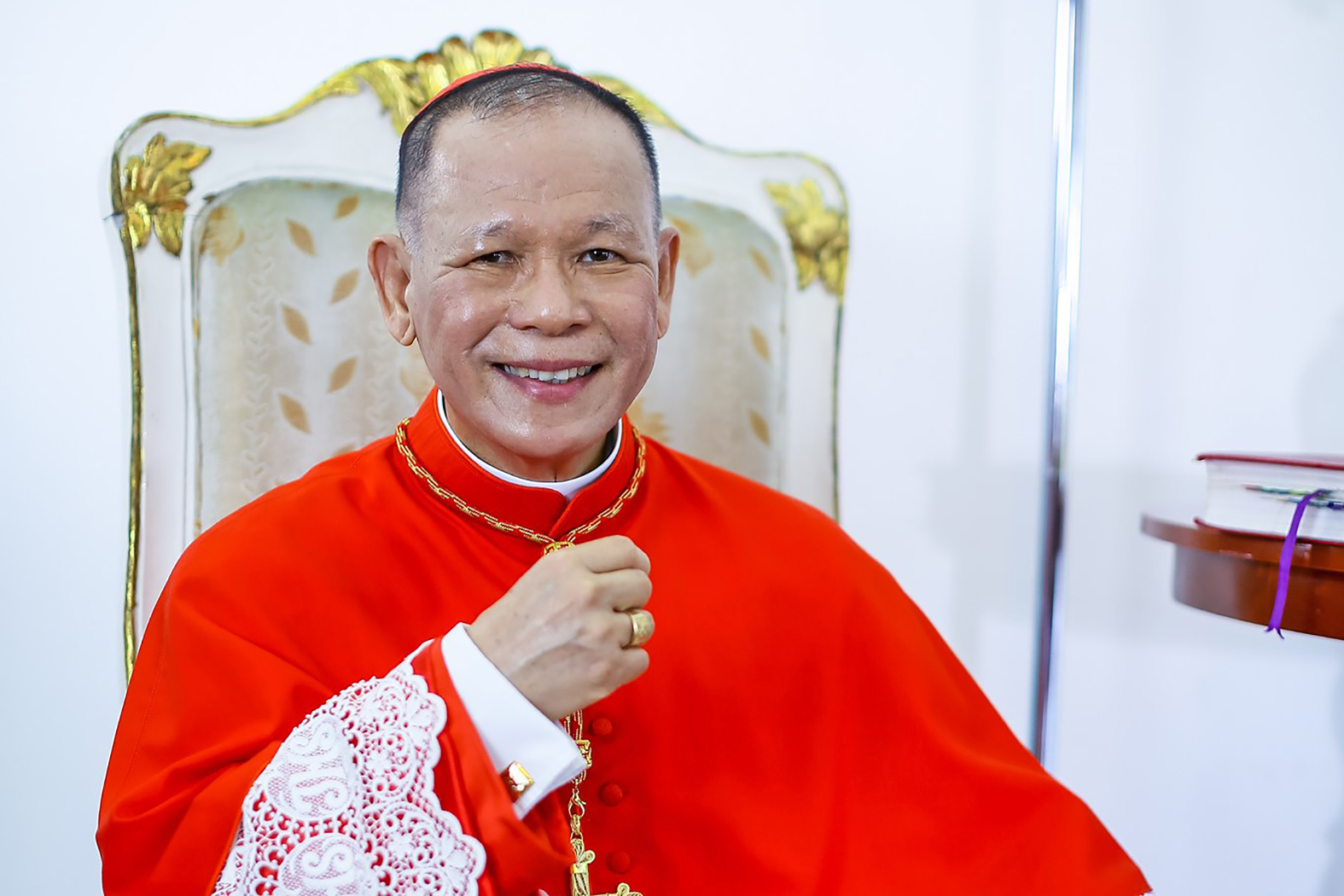 Cardinal Jose Advincula, the archbishop-elect of Manila. COURTESY OF THE ARCHDIOCESE OF CAPIZ
Manila's Roman Catholic Church will hold a simple celebration next week for the installation of Cardinal Jose Advincula as its new archbishop.
In a virtual press briefing Wednesday, the archdiocese detailed the plans for the ceremony at the Manila Cathedral on June 24 that will start at 8:30 a.m.
"The celebrations will be very simple. We will follow the liturgical guidelines. No fanfare," said Fr. Reginald Malicdem, the archdiocese's chancellor.
"We will just be balancing between the celebration and being conscious of the situation because of the pandemic," he said.
Due to the prevailing pandemic, he said that the attendance would be limited to only 400 people inside the cathedral, which has an actual seating capacity of 2,500.
"We beg the understanding of everyone so that we can ensure everyone's safety and we can observe the health protocols," said Malicdem, who is also the cathedral's rector.
The archdiocese has earlier set a series of events at the cathedral to "declog" the actual installation day.
Instead, Advincula will lead a Mass with the lay leaders on June 25, and with the consecrated men and women in the archdiocese on June 26.
The cardinal will then visit an urban poor community in the city of Pasay's Maricaban district, and celebrate Mass at the Mary, Comforter of the Afflicted Church on June 27.
It has been a tradition in the archdiocese that after a new archbishop's installation, he visits one area with "special concerns".
Advincula's predecessors, Cardinals Gaudencio Rosales and Luis Antonio Tagle, visited Smokey Mountain.
Malicdem said they already have coordinated with Manila's authorities for the temporary closure of Intramuros to control the number of people in the area.
"The whole Intramuros will be closed on that day. Only the guests will be allowed to enter Intramuros and those who are part of the celebration," the priest noted.
"We will just open Intramuros to traffic after about 3 hours, or around 9:00 a.m., of June 24," he added.
The archdiocese encouraged the faithful to follow the event online.
"We wish to ask everyone to just join the celebration through the live streaming," Malicdem said.

DONATE TO CBCP NEWS
CBCPNews is a church-based news agency operated by the Media Office of the Catholic Bishops' Conference of the Philippines.  This apostolate aims at helping the work of the new evangelization through the news media.  This is non-commercial and non-profit.  That being the case, it totally depends on generosity of its readers and supporters.
Should you wish to donate kindly press the donate button.  Thank you.