OND Sisters elect new leaders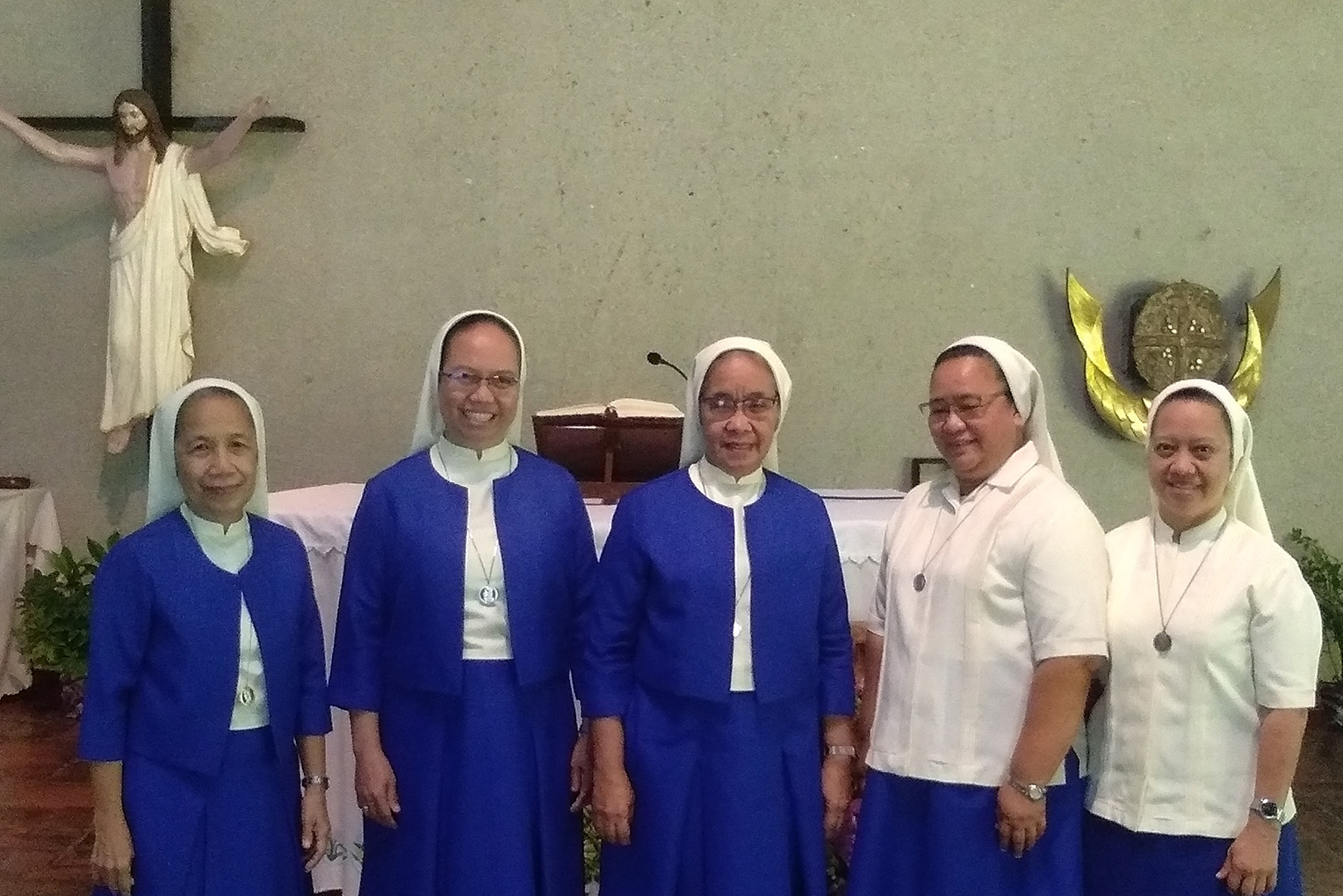 From left, Sr. Marilou Tolentino, Sr. Jean Borres, Sr. Erlinda Hisug, Sr. Joanne Lorilla, Sr. Maria Teresa Diaz.
The congregation of the Oblates of Notre Dame (OND) elected a new set of leaders forming a new general team for the next four years, from 2021 to 2025.
The election took place on July 12, the eighth day of the General Chapter, at the St. Joseph Retreat House in Tamontaka, Maguindanao.
The 21 capitulars elected the following set of leaders: Sr. Erlinda Hisug, reelected Superior General; Sr. Marilou Tolentino, First Councilor and Assistant General; Sr. Jean Borres, Second Councilor; Sr. Maria Tereza Diaz, Third Councilor; and Sr. Joanne Lorilla, Fourth Councilor.
Sr. Tolentino is the OND schools' superintendent and directress/principal of the Notre Dame of Genio Edcor, Alamada and Notre Dame of Dulawan, while Sr. Borres is the directress/principal of the Notre Dame of Abuyog and Notre Dame of Jaro in Leyte, and superior of the Cebu-Leyte District.
Sr. Diaz, on the other hand, is the coordinator of the Women Advocacy Center at the Notre Dame of Dadiangas University and secretary of the Kidapawan-Davao-Marbel District, while Sr. Lorilla is the Executive Directress of the OND HESED Foundation.
At a Mass officiated by Fr. Gerry Gamaliel de los Reyes, OMI Provincial Superior, the other Chapter delegates prayed for their new congregational leadership and assured them of their support.
The liturgy recalled the Chapter theme: "A reconciling presence in the world today" and the ensuing spirit of unity and charity among the ONDs.
Fr. Delos Reyes, sharing his own apprehension when he was elected provincial superior after 22 years as missionary in Thailand, reflected in his homily on the assuring words of Jesus "Do not fear," and ended with a fatherly advice: "Sisters, God will take care of you."
On her part, Sr. Hisug thanked the sisters for their trust and added, "we all walk and participate in our mission together as a shared leadership."

DONATE TO CBCP NEWS
CBCPNews is a church-based news agency operated by the Media Office of the Catholic Bishops' Conference of the Philippines.  This apostolate aims at helping the work of the new evangelization through the news media.  This is non-commercial and non-profit.  That being the case, it totally depends on generosity of its readers and supporters.
Should you wish to donate kindly press the donate button.  Thank you.