Pampanga clergy supports Leni-Kiko tandem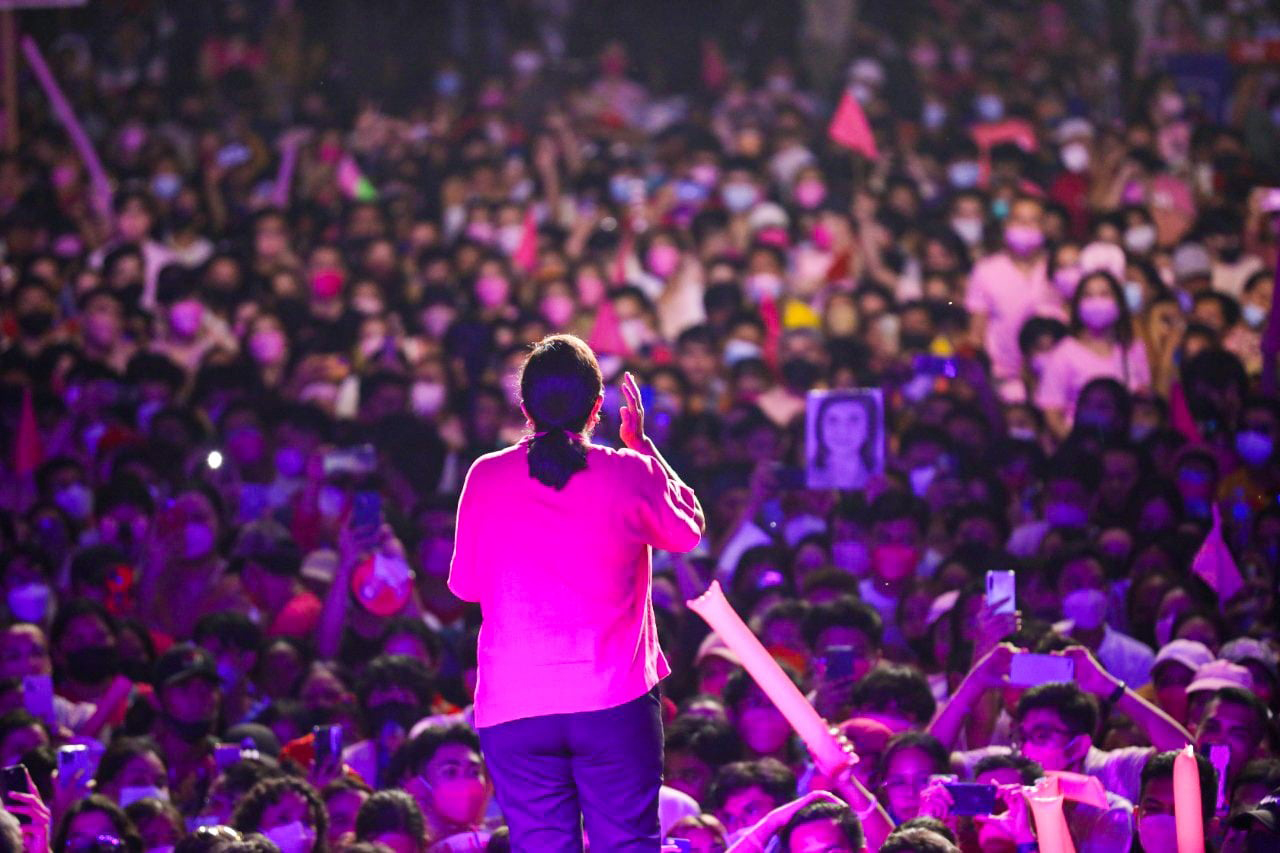 Presidential aspirant Vice President Leni Robredo speaks to thousands of supporters during a campaign rally in Tagum City on April 7, 2022. VP LENI MEDIA BUREAU
Nearly half of San Fernando archdiocese's 147 active members of the clergy came out in support of Vice President Leni Robredo, who is seeking the presidency in the 2022 elections.
In a statement Friday, the 70 priests also backed the candidacy of Robredo's running mate Senator Francis "Kiko" Pangilinan
Posted on the archdiocese's website, the statement outlined their reasons of support including the promotion of common good and the dignity and value of human life.
The clergy said the nation also needs leaders who will fight the truth amid "blatant misinformation and deliberate disinformation" and those who manifest "genuine preferential option for the poor".
"We firmly believe that their well-thought-out platform of governance embodies the Christian vision of the world," the priests said.
"We believe that they are the most competent and morally credible leaders our beloved and benighted country needs," they added.
The clergy enjoined the faithful "to discern, decide, and make their choice on the basis of these values and their conscience".
"We all pray for a peaceful and honest elections," the priests said.
Among those who signed the statement were Vicar General Fr. Francis Dizon, chancellor Fr. Danny Nacpil, and Fr. Victor Nicdao, Rector of the Mother of Good Counsel Seminary.
The San Fernando clergy are among the growing number of church people including several lay organizations who are openly supporting the candidacy of Robredo and Pangilinan.
The clergy of the Prelature of Infanta earlier also declared their support for Robredo and Pangilinan, saying that it's their moral duty "to ensure the future of the youth and future generations".

DONATE TO CBCP NEWS
CBCPNews is a church-based news agency operated by the Media Office of the Catholic Bishops' Conference of the Philippines.  This apostolate aims at helping the work of the new evangelization through the news media.  This is non-commercial and non-profit.  That being the case, it totally depends on generosity of its readers and supporters.
Should you wish to donate kindly press the donate button.  Thank you.