Pope designates oldest QC church as minor basilica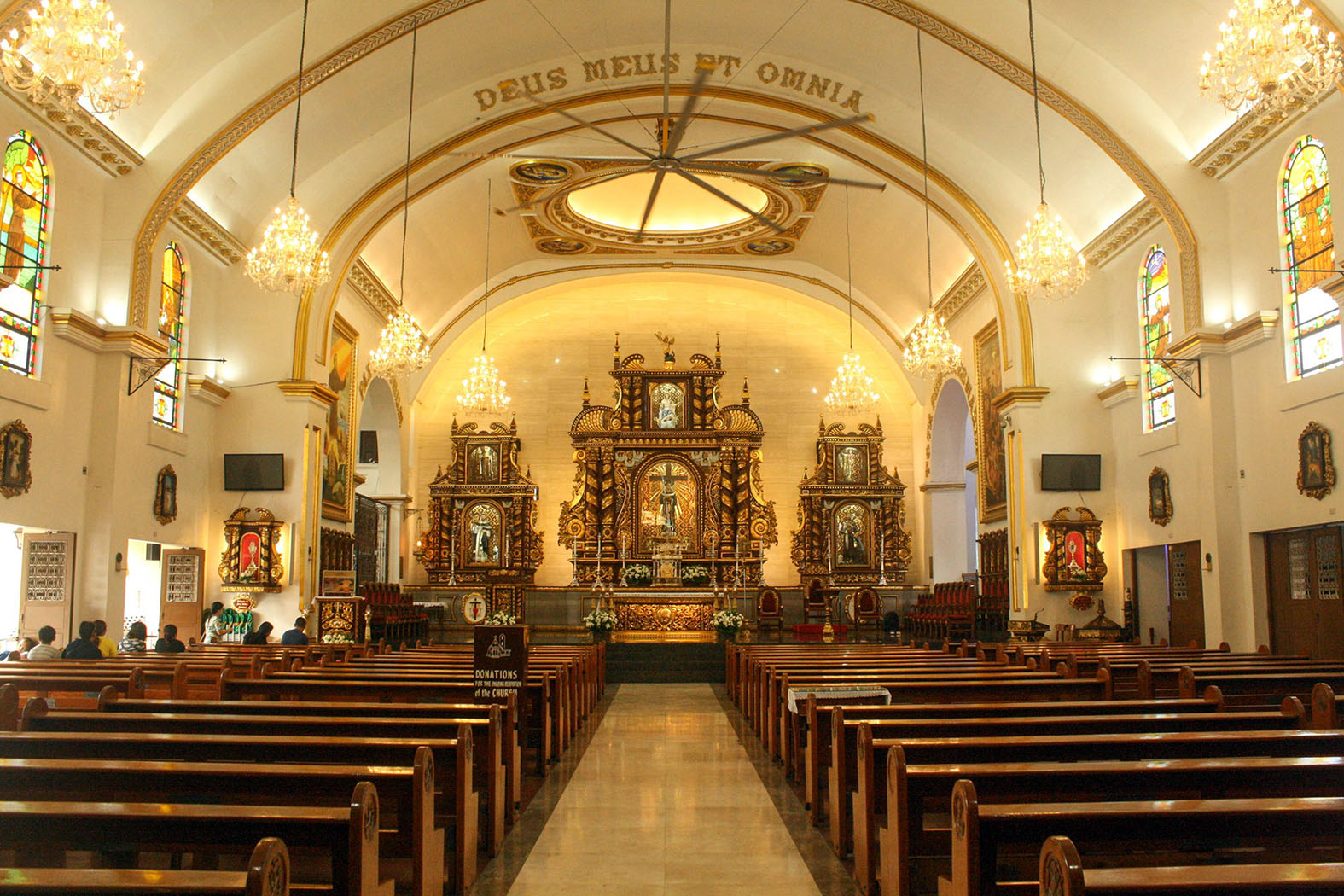 The interior of the Santuario de San Pedro Bautista Parish. PHOTO FROM THE SHRINE'S FACEBOOK PAGE
The oldest church in Quezon City has been declared a minor basilica by Pope Francis, a rare honor for a Catholic parish in the Philippines.
The Diocese of Cubao announced Thursday evening that the Holy See has bestowed on the Franciscan-run Santuario de San Pedro Bautista the title and dignity of a minor basilica.
This makes the shrine the second minor basilica in the diocese next to the Minor Basilica of the National Shrine of Our Lady of Mount Carmel.
Nationwide, there are just 17 churches that carry this designation.
Minor basilicas are traditionally named because of their antiquity, dignity, historical value, architectural and artistic worth, and significance as centers of worship.
The bestowal of the title initiates a very particular bond between the basilica and the pope. Papal symbols signifying the relationship will also be installed and blessed at a Mass solemnizing the designation of the shrine as a basilica later this year.
The shrine is one of the oldest churches in the country, which dates back to 1590.
The location of the church is the same area where the parish's patron saint, San Pedro Bautista, had stayed when he was assigned in the Philippines.
St. Pedro Bautista, a Franciscan missionary and a known theologian, served in the country for 10 years before he was sent to Japan where he was martyred.
The Cubao diocese has yet to announce the date of celebration to formally declare the shrine as a minor basilica.