Pope Francis appoints Cardinal Advincula as new Manila archbishop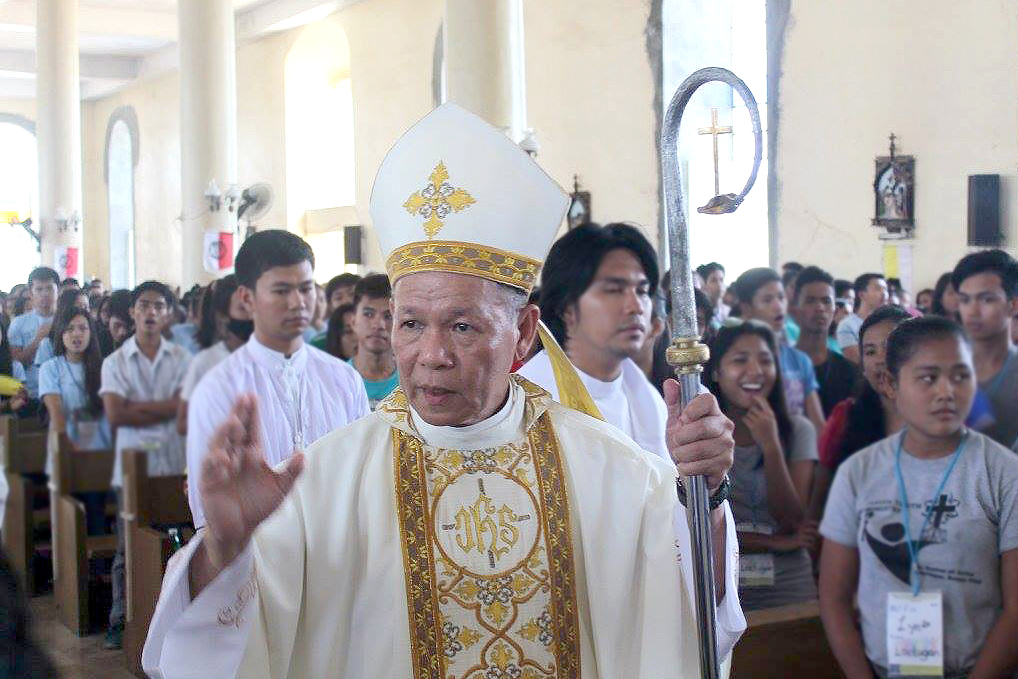 Cardinal Jose Advincula, the newly appointed archbishop of Manila. PHOTO COURTESY OF CASYC
Pope Francis has appointed Cardinal Jose Advincula of Capiz as the new archbishop of Manila.
The appointment was made public in Rome at 12 noon (7:00 p.m. in Manila) on Thursday, the Feast of the Annunciation of the Lord.
Advincula will succeed Cardinal Luis Antonio Tagle, Prefect of the Congregation for the Evangelization of Peoples in the Vatican.
The archdiocese has been without an archbishop since Tagle left for Rome in February 2020.
The Catholic Bishops' Conference of the Philippines congratulated Advincula on his appointment as the 33rd archbishop of Manila.
"We wish the archbishop-elect God's abundant blessing in his new mission and offer him our continued prayers and support," said Archbishop Romulo Valles, CBCP President.
Born on March 30, 1952 in Capiz's Dumalag town, Advincula was ordained a priest for the archdiocese in 1976.
The 68-year old cardinal was the spiritual director of the St. Pius X Seminary, where he was also professor and dean of education.
He subsequently began his studies in psychology at the De La Salle University of Manila, and in canon law at the Pontifical and Royal University of Santo Tomas of Manila and at the Pontifical University of Saint Thomas Aquinas-Angelicum in Rome, obtaining a licentiate in canon law.
Back home, he served in the seminaries of Vigan, Nueva Segovia and in the regional seminary of Jaro.
In 1995, he was appointed rector of the St. Pius X Seminary of Capiz and became the Defender of the Bond, promoter of justice and finally judicial vicar of the archdiocese.
Advincula then became parish priest of Saint Thomas of Villanueva in Dao in 1999.
He was appointed bishop of San Carlos in July 2001 and was transferred to Capiz in 2011, after the retirement of Archbishop Onesim Cordoncillo.
In October last year, the pope named Advincula as among the Church's 13 new cardinals. He was elevated at a consistory on November 28, 2020.
On Dec. 16, 2020, the pope also appointed the Filipino cardinal as member of the Vatican's Congregation for the Clergy, the office responsible for the formation, ministry and life of priests and deacons.

DONATE TO CBCP NEWS
CBCPNews is a church-based news agency operated by the Media Office of the Catholic Bishops' Conference of the Philippines.  This apostolate aims at helping the work of the new evangelization through the news media.  This is non-commercial and non-profit.  That being the case, it totally depends on generosity of its readers and supporters.
Should you wish to donate kindly press the donate button.  Thank you.