Singing priests to stage concert for Nova retirement house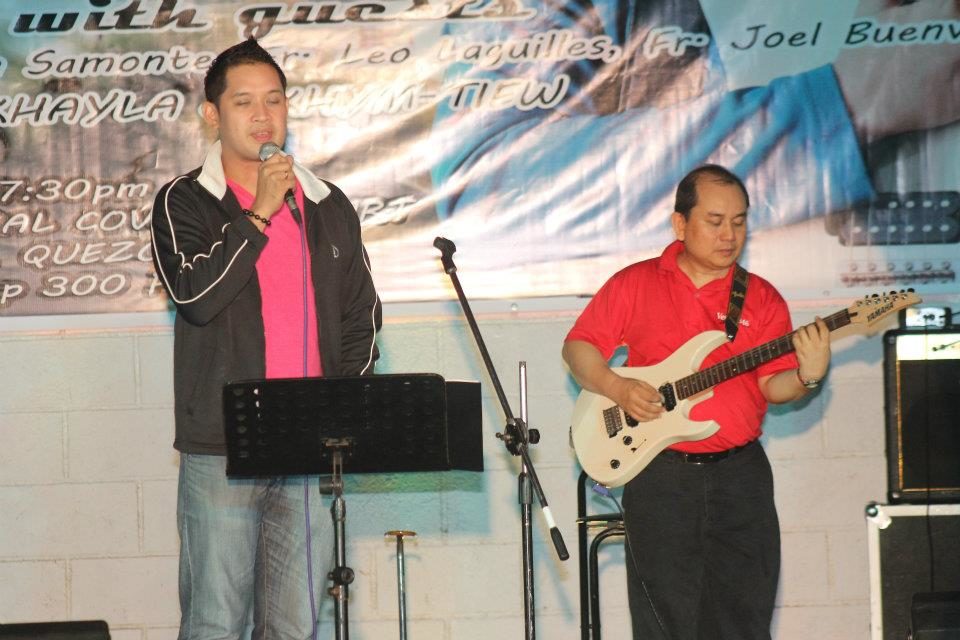 Diocese of Novaliches Charismatic Renewal Ministry director Fr. James Nitollama and Our Lady of Fatima parish priest Fr. Allan Samonte during one of their performances
In celebration of the Year of the Clergy and Consecrated Life, a group of priests from the Diocese of Novaliches will be holding a concert in the Caloocan City Sports Complex in Bagumbong in this city at 3:00p.m. on Nov. 3 to benefit a retirement house for priests.
The concert entitled "Clergy and Religious: God is Glorious" is a fundraising concert for the Diocese of Novaliches clergy's retirement home, the Roman Catholic Bishop of Novaliches Tahanang Pari.
According to Diocese of Novaliches Charismatic Renewal Ministry director Fr. James Nitollama, the event is also meant "to celebrate the closing of the Year of the Clergy and Consecrated Persons."
Singing priests of the Novaliches
"The performers are clergy and consecrated persons with some youth to introduce the forthcoming Year of the Youth," shared the priest in an online interview on Oct. 29.
The lead performers in the concert are the Tres Padres, comprised of Our Lady of Lourdes parish priest Fr. Luciano Felloni; Our Lady of Fatima parish priest Fr. Allan Samonte; and Sto. Niño De Congreso parish priest Fr. Jansen Ronquillo, MS; and the Priests Supply, comprised of Jesus Lord of the Divine Mercy parish priest Fr. Leonides Laguilles (saxophone); Mary, Mother of the Church parish priest Fr. Leoncito A. Falcasantos, Jr. (organ); and Nitollama (guitar).
Nitollama and Samonte are members of the renowned singing priest group, Six Priests in the City, together with the late Fr. Erik Santos of the Archdiocese of Manila. They eventually formed the above mentioned groups in the diocese to fundraise for diocesan projects like the construction of the Kristong Hari Parish. They recently had a concert with Ms. Ai-Ai De Las Alas, a good friend of Samonte.
Tributes to priests
"The audience can expect to hear both religious songs and secular songs with [a] Christian message," added Nitollama, the overall coordinator of the concert since the charismatic community is its organizer.
He said tributes to priests and the priesthood will also be a highlight of the concert.
Three areas to be highlighted are:
"the parents of the clergy and Consecrated Persons";
the life of the Clergy and Consecrated Persons";
"the Prayer, the struggles, the hope and the joy of the Clergy and Consecrated Persons in their respective ministry"
The RCBN Tahanang Pari was officially opened on Aug. 6, 2018 with a simple blessing led by Novaliches Bishop Antonio R. Tobias, D.D. who spearheaded its creation. Though functioning, construction of the Tahanang Pari is still ongoing, with work needed on interiors, finishing, and the installation of facilities.