Vatican Museums offer free entry to Italian medical workers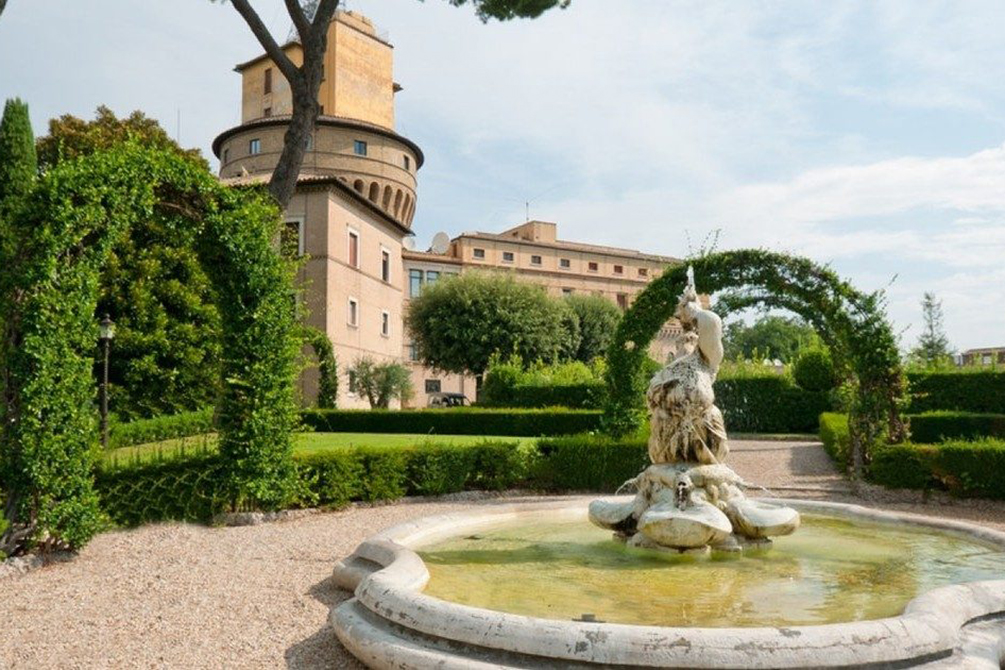 Apostolic Palace in Castel Gandolfo. VATICAN MEDIA
VATICAN— The Vatican Museums are offering free entry to medical workers in appreciation for their work on the front line of Italy's coronavirus outbreak.
Doctors, nurses, and all other staff members of Italy's public and private health facilities will have free entry to the museums on June 8-13.
The announcement June 3 came as Italy opened its regional borders, allowing doctors throughout the country to visit Rome.
The Vatican is also offering free entry for the next two weeks to the Pontifical Villas and gardens at Castel Gandolfo, which are due to reopen for weekend visits starting June 6.
All visitors to the Vatican Museums are required to make online reservations in order to limit the number of people in the museums and stagger entrance times. Visitors will only be admitted if they wear a face mask and undergo a temperature check.
The daily number of new documented cases of COVID-19 in Italy rose this week after Italy lifted many of its coronavirus restrictions in May.
There were 318 new cases of COVID-19 recorded in Italy June 2, up from 178 confirmed new cases June 1. More than 50% of the new infections were recorded in Lombardy, the epicenter of Italy's coronavirus outbreak.
To prevent the spread of the coronavirus, group visits to the Vatican Museums will be capped at a maximum of 10 people.
To accommodate local visitors, the museums have extended their hours to encourage afternoon and evening visits, especially over the weekend.
The museums will be open Monday through Saturday beginning at 10 a.m. each day. On Friday and Saturday the museums and gardens will stay open until 10 p.m. with an option to purchase cocktails in the museum courtyard.
Visitors to the Vatican Museums will be able to see the newly restored frescoes in the Raphael Rooms' Hall of Constantine, which were unveiled to the public when the museum opened its doors June 1.
Italy opened its international borders to visitors from Europe's Schengen area June 3. It is the first European country to open its international borders in the hope that tourist visits during the summer months will boost the country's economy.
The Italian Ministry of Health has reported 39,893 current positive cases of COVID-19 in Italy as of June 2. More than 160,000 Italians have recovered from the coronavirus and 33,530 have died, including at least 125 healthcare workers.